Regular readers will know I try to taste (and report back on) wines in flights of comparable wines.
The number of wines I taste at each sitting varies, so I often have a surfeit of wine that I intend to review, but I don't immediately have column space for.
Generally, I'll catch up with a future column, but the following collection, for no fault of their own, seemed to echo the title of the Roy Orbison classic Only the Lonely.
Today, they get their chance to shine.
2016 Tohu Raiha Reserve Noble Riesling
Price: $25.15 375ml
Rating: Excellent to outstanding
Beguilingly lush nose, with notes of lemon, beeswax, honey and musk. Silky richness, beautifully concentrated, the sweetness never cloying, with fresh lift here. A savoury/mushroom note along with an almondy bittersweet touch create a neat counterpoint to the intense honeyed sweetness.
A wine to luxuriate in and very sharply priced for the quality.
2016 Pegasus Bay Virtuoso Chardonnay
Price: $60
Rating: Outstanding
Very attractive nose with struck match, smoke, oak scents, citrus and white peach. These notes carry through on to the powerfully expressed palate, adding nectarine, with an added nuance of orange zest/pith giving tangy brightness. Fresh, vibrant, powerful with wonderful carry, drive and energy.
Density, yet gorgeous freshness and vibrancy.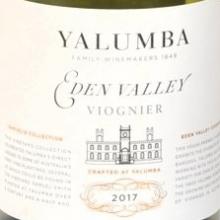 2017 Yalumba Samuels Collection Eden Valley Viognier
Price: $24.95
Rating: Excellent
Delightful florality with peach, apricot nectarine and stony notes; citrus blossom with time. The flavours build quietly on the medium-weight palate unfurling with time, growing in textural richness and fatness to fill the palate, while retaining a little chewy grip and appealing freshness.
The long, spiced stonefruit finish brings this to a lovely close.
2018 Kono Nelson Pinot Gris
Price: $17.95
Rating: Good to very good
A waft of boiled sweets at first, a little hint of crushed herbs before the peach and stonefruits take the reins. Textural entry, the stonefruit flavours build while an orange citrus note lurks in the background. Supple and rich in the mouth, tending soft and a whisker more acidity would add freshness.
Certainly flavoursome and easy drinking.
2018 Mahi Marlborough Sauvignon Blanc
Price: $22.90
Rating: Very good to excellent
A little shy at first with notes of struck match, sweat and sweet fruit. Subtle but complex flavours of grass, green herb, capsicum, citrus and gooseberry are joined by smoky bramble. This is a real improver with aeration, gaining real juiciness and richness with a zingy freshness that hangs on the close.
Ambles nicely down the classic Marlborough path.
2017 Tohu Rore Reserve Marlborough Pinot Noir
Price: $35.05
Rating: Very good to excellent
Bold nose with graphite, wild herbs, a sweet fruit backdrop. A woodsy, brambly note leads the palate, with ink and tar overlaid on the fruit. Firm, chewy and youthful, a little chalky grip adding to the texture. The youthful brashness and structure tends to mask the fruit a little, but this grows nicely with aeration.
Potential here.