Many of you will recognise the advertising slogan ''big is good''.
Today's selection runs totally counter to that tenet, with a band of little guys who certainly justify the statement that small is beautiful.
The fruit sources for these wines criss-crosses Central Otago, covering Alexandra, Bannockburn, Bendigo, Lowburn and Wanaka.
The majority of these wines are made in limited volumes, but all are worth seeking out.
2014 Doctors Flat Pinot Noir
Price: $46
Rating: Excellent to outstanding
Perfumed nose with hints of dark fruits, lavender, wild herbs, tilled earth and oak. Dark fruits and black cherry flood the palate adding graphite and savoury nuances.
While a beam of sweet fruit runs through the wine, this remains youthfully chewy, the savoury, umami elements building on the deliciously long, dry finish.
2013 Wild Irishman Bannockburn Pinot Noir
Price: $47-$50
Rating: Excellent
The label of Central Otago pioneer Alan Brady. Brooding, with bonfire embers, smoke, dried herbs and a touch of funk. Dark cherry and cranberry give a racy, sweet and sour zing to the powerfully sweet fruit, matched by a tannic backbone. Aeration adds wild thyme, becoming spicy and savoury.
A rich and powerful style with real appeal.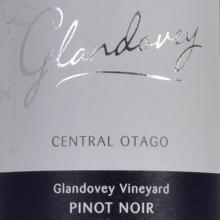 2014 Glandovey Pinot Noir
Price: $30
Rating: Very good to excellent
Refined nose with a fireside glow to it, adding red fruits and savoury elements with breathing. Raspberry and red fruits, sweet, yet savoury at the same time with powerful structure.
This builds in weight as it opens, adding hints of darker fruits, lavender and perfume: lovely elegance in the sweet fruit/savoury interplay.
No website
2014 Chard Farm Mata-Au Pinot Noir
Price: $47
Rating: Very good to excellent
Subtle nose, opening to hints of perfume, raspberry and leaf. A finer, lighter style at first, yet fattens deceptively adding rhubarb, earth, spice and wild herb notes to the ever-more savoury palate.
Far from a fruit bomb-style and could be easy to overlook, being a wine of delicacy and finesse.
2016 Matt Connell Rendition Pinot Noir
Price: $45
Rating: Excellent
Young, vibrant nose with raspberry, liqueur fruits and wood smoke. Brimming with mixed summer fruits, real richness here with savoury elements avoiding overt sweetness.
A lift and freshness here, matched by youthful tannins and crisp acidity giving a long, juicy, lip-smacking close, finishing on a raft of bright, raspberry fruit.
2014 Aravin Pinot Noir
Price: $32
Rating: Very good to excellent
A little wild and funky at first, before opening up to delightful perfume. A little bit of a slow burner, the sweetly, red-fruited palate building and expanding in breadth and depth over time with a neatly judged tannic backbone in support.
While tasty now, a tight, sappy, youthfulness suggests further upside with time.