It was a case of Cheshire cat-like grins from Messrs Collins and McLaren when I informed them that we'd be tasting the Gimblett Gravels Dozen, as this is one that we do very much look forward to.
I find this "snapshot of a vintage'' particularly educational in giving me a greater understanding of what the vintage has offered and how the winemakers have reacted to that.
Today's grouping focuses on the blended reds/Bordeaux varieties, and a stellar group they were, showing a series of very powerfully structured wines that will be best with some age.
If approaching now, best to decant.
2015 Villa Maria Reserve Gimblett Gravels Cabernet Merlot
Price: $50
Rating: Excellent to outstanding
Opens to dusty notes before the inviting and generous notes of plum, loganberry and blackcurrant swing into play, adding hints of cedar. Youthful, powerfully structured palate; tannin and acidity driving the wine forward for now, with that raft of bold fruit ever present.
Develops a lip-smacking stony, schisty note. Heaps of promise.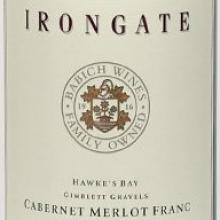 2015 Babich Gimblett Gravels Irongate Cabernet Merlot Franc
Price: $40
Rating: Outstanding
Attractive, sweetly fruited nose that develops an enticing fragrantly perfumed leafy lift. Very Bordeaux-like palate: ripe fruit yet dry, dusty and savoury rather than sweet and overblown. Showing dried herbs and oak nuances on the long fruit driven close.
Wonderful elegance and balance, the powerful tannins ever present.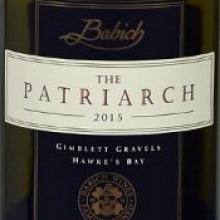 2015 Babich Gimblett Gravels The Patriarch
Price: $80
Rating: Outstanding
Dark fruited nose, graphite with perfumed oak. Ripe black fruits and spice flood the palate, a tamarillo note adding a sweet & sour zestiness to the mid palate.
Dense and weighty; the tannins suck your cheeks in yet work wonderfully with the overall weight of the wine, creating a dry mid palate before the appealingly long, fruit-led finish.
2015 Stonecroft Gimblett Gravels Cabernet Sauvignon
Price: $47
Rating: Excellent to outstanding
Cassis, fruit jus and licorice; a swirl of leaf notes and smoke with aeration. Boldly fruited, youthful palate: tar, licorice and dark chocolate, raspberry jam with time, melding with the juicy, crunchy fruit.
Notably firm tannins at first cry out for bottle age, yet this grows delightfully with time: big boned but rather suave.
2015 Sacred Hill Brokenstone
Price: $50
Rating: Excellent to outstanding
Vibrant and lifted nose with plum and graphite. On first pour, lush, rich and open for business with its dark fruits, savoury notes and hints of dried herb on the long, intensely fruit-driven finish. Latent power, yet integration.
Time sees the backbone of the wine swell, adding milk chocolate and a deliciously zingy note on the mid palate.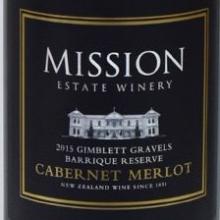 2015 Mission Estate Gimblett Gravels Barrique Fermented Cabernet Merlot
Price: $29
Rating: Excellent to outstanding
Intense nose of blackcurrant, crushed leaf, spice and perfumed pencil shavings. Mouthfilling amalgam of fruits, pencil lead and savoury notes flows through to a long close with lots of interest.
Painfully young, this one really needs time to let the potential shine.