To quote jazz great Ella Fitzgerald: "summertime, and the livin' is easy''.
For some, summer holidays will already be a distant memory, while those who work through Christmas and New Year may now be putting their feet up. Whether it be at the end of a day's work, or in the middle of a holiday, I hope that the sun is warm on your skin.
Just the time then to introduce a collection of zesty, fresh sauvignon blancs that won't break the bank (and will invariably be even cheaper than noted, when on special).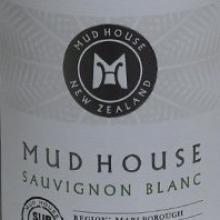 2017 Mud House Rapaura Sub Region Marlborough Sauvignon Blanc
Price: $20
Rating: Very good to excellent
Bright and fragrant nose with tropical fruits and an undercurrent of zesty gooseberry. Creamy, soft and supple on entry, light to medium-bodied, adding a grapefruit note before the fresh, grassy, herbaceous elements come flooding in on the close. An appealing crunchiness on the dryish finish.
This grew nicely in the glass.
2017 Pa Road Marlborough Sauvignon Blanc
Price: $18
Rating: Very good
Subtle nose with bramble, bubble gum and smokiness. Sweetly fruited front palate with a nice, zingy acid counterpoint, working more in the tropical spectrum, adding hints of citrus, apple and gooseberry, before a zesty sweet and sour finish.
Became a little disjointed with time, but should come together for zesty summer sipping.
www.tepawines.com/wines/pa-road
2017 Sileni Estates Sauvignon Blanc
Price: $20
Rating: Good to very good
Clean and fresh nose with grassy undercurrents, florality and a perfumed lift. Good texture and richness, remaining dry with a crunchy crispness, the gooseberry herbaceousness providing a core through the wine and a long carry.
Reasonably straightforward flavours but very easy drinking.
2016 Montana Reserve Marlborough Sauvignon Blanc
Price: $17
Rating: Excellent
A touch wilder on the nose with burnt match, tropical fruits, straw and musk. Supple, full, rich and sweetly fruited entry adding juicy watermelon and spice notes before the rush of classical grassiness and crisp acidity brings up the close. A bit of complexity here.
Different in style but rather appealing.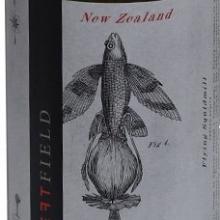 2017 Left Field Nelson Sauvignon Blanc
Price: $18
Rating: Excellent
Pungently floral and perfumed nose, building aromas of passionfruit, bramble and a touch of pepperiness. Round and juicy on the palate with cut grass and capsicum on a tropical fruited backdrop: a rush of gooseberry and grassiness on the close.
A lip-smacking, fruit-pith chewiness gives a lovely zest to the long finish.
2017 Tohu Single Vineyard Marlborough Sauvignon Blanc
Price: $20
Rating: Very good to excellent
Relatively subtle yet attractive nose of lemongrass, smoky bramble and sweat. Creamy entry, becoming more assured with nicely persistent gooseberry and greengage plum on the mid-palate before a raft of fresh, grassiness floods the close.
Refreshing sweet and sour tang on the finish.