I recently attended a tasting of French wines from a specialist French wine importer based in Auckland.
We criss-crossed the country sampling a mix of wines from different regions and, while I was spoilt for choice, one of my favourites was from Beaujolais, made from the gamay grape.
The Beaujolais region lies roughly 50km to the north of Lyon, the gastronomic capital of France, where its "bouchons" (the local term for bistro) are always well stocked with this very local wine. This wine style is often dubbed "vin de soif", which roughly translates as unpretentious and measured by the joy and refreshment it offers.
This might give the impression that these wines are simple, but that is far from the case — some of the finer examples have great complexity and potential in the cellar. It is more a reflection of the crunchy juiciness and richness they offer and their capability to be enjoyed immediately upon release. Moreover, these remain relative bargains in the pantheon of French wines.
This wine style did develop a dire reputation during the Beaujolais Nouveau craze where the race was on to taste the very first wines of the harvest. Held on the third Thursday of November it showcases wines made from grapes picked just a few weeks earlier. At one time a particular yeast strain was commonly used to ferment the wines, and this gave a distinctive banana-like ester to the finished wines.
While that yeast strain is now a thing of the past, the Beaujolais Nouveau fest is undergoing a small resurgence.
Domestically, we have a handful of wineries flying the flag for this grape variety, but with a scant 10ha planted these are never going to be that easy to find.
Today's tasting includes a wine from a young French producer I visited in 2017 along with two serious New Zealand examples.
2018 Alexandre Burgaud
Beaujolais lantignie
Price: $29.99
Rating: Excellent to outstanding
Smoke, juicy berryfruit, 
spices, a hint of funk, fruit 
jube and licorice evolve with 
time. Fresh, vibrant and zesty, 
brimming with berryfruit and 
raspberry notes, tannins in 
support. This opens up 
nicely and is oh so 
drinkable already, with a 
long, long lip-smacking 
close with a tingly 
crunchiness that draws 
you back for further sips. 
Delicious.
2019 Easthope
Stone Aged
Hawke's Bay gamay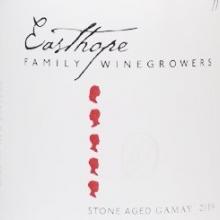 Price: $34.99 (cellar door)
Rating: Excellent
Brooding nose of bonfire 
smoke, brambles, earth and 
river stones. A powerful 
start, almost a bruiser as 
sweet fruit floods the 
palate with fruit jam notes 
backed by black tea and 
leaf. This softens, 
adding raspberry with 
aeration yet retaining 
the vivid, tangy 
berryfruit crunch of the 
variety. Fine tannins and 
acidity in support. Real 
interest here.
2019 Rippon
Central Otago gamay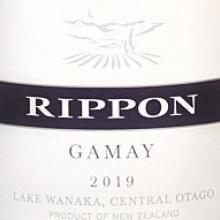 Price: $57
Rating: Excellent
Delightful fragrance, florality, 
violets, spices, mixed berries. 
Powerfully expressed palate 
starts in the red spectrum 
with summer berries and 
crunchy fruit jube, sherbet 
and smokers lolly nuances 
while drying tannins flex 
their muscle. Moves into a 
darker, cherry & raspberry 
spectrum as it fleshes out 
maintaining lovely purity 
and crunch. Delicious.