Today's line-up allowed me to compare a quartet of Central Otago chardonnays with a Hawke's Bay pairing.
Rather than trying to pull apart the differences, I was revelling in the sheer pleasure of it all.
Hawke's Bay is already well known for its chardonnays, yet I sometimes feel that this grape can be a bit of an unsung hero in Central Otago, living somewhat in the shadow of pinot noir.
This stellar group was a delight to taste, doing both regions proud.
2020 Quartz Reef chardonnay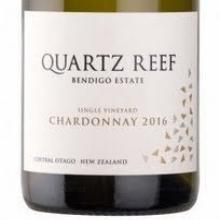 Price: $42-$45
Rating: Excellent
An inviting nose, nutty
notes, mealy/bran biscuit,
spice, citrus and white
peach. Creamy entry fills the
mouth, yet a tingly, tangy
element drives this along
nicely adding freshness
and zest. Peach and
baking spice notes flow
to the long, attractive
close. Already drinking
nicely but should travel
well in the cellar.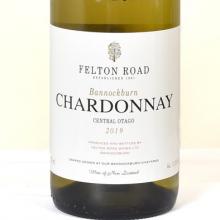 2019 Felton Road Bannockburn chardonnay
Price: $49.50
Rating: Excellent to outstanding
Stylish nose with nuts, bran
biscuit, spices and honey on
baguette. The texture here is
lovely, building to a creamy
richness, yet as it opens up
there's an underlying
coolness giving
freshness. Stonefruit and
white peach to the fore,
the wine has juiciness
and energy. Superb
balance with a long
finish, this already drinks
beautifully. Terribly
moreish.
2019 Brennan Gibbston chardonnay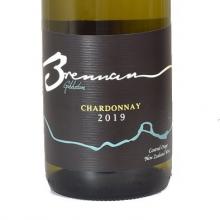 Price: $29
Rating: Outstanding
Fascinatingly different.
Apricot, preserved lemon,
pineapple hints, honey, a
tangy quality. Opens to
creamy texture, the flavours
covering the gamut from
nectarine, citrus, nuts,
spices, oatmeal to apple,
bound together with a
vein of acidity, which
brings this to a long, lip-
smacking close. A lot
going on here with the
flavours hanging in the
mouth.
2019 Felton Road Block 2 chardonnay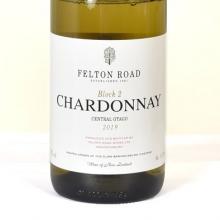 Price: $66
Rating: Outstanding
Flashes of exoticism to the
nose with mango, tropical
fruits, fruit sherbet and warm
baguette. Richly
mouthfilling, those exotic
flavours of mango,
pineapple and melon
marry with a vein of
lemony citrus, giving this
real drive and energy.
Already expressive, with
layers of flavour, yet
there's a tightly wound
core to this that speaks
of potential. Delicious.
2020 Craggy Range Gimblett Gravels chardonnay
Price: $39.95
Rating: Excellent
Mackintosh's toffee,
butterscotch, spice, a little
char then ripe peach with
aeration. An attractive
richness to the palate with
flavours of nuts, oatmeal
and clotted cream
competing with the
grapefruit citrus notes
for your attention. This
builds nicely in the
glass, mixing nuts and
citrus on the long finish,
while the racy acidity
keeps it lively, making it
a strong food choice.
2019 Trinity Hill Gimblett Gravels chardonnay
Price: $39.95
Rating: Excellent
Powerful nose of ripe
peach, spices and refined,
perfumed oak. Richly
textural, the oak notes lead,
supported by peach and
tropical fruits, banana
skin, citrus and nuts, a
little ripe grapefruit with
aeration adding to the
zesty, tangy nuance on
the close. Develops a
little chewy grip with
time. Classically
chardonnay, already
appealing drinking and
should travel on well.