In the world of Downton Abbey (England 1912-26), the healthcare system was quite straightforward, writes Pauline Norris.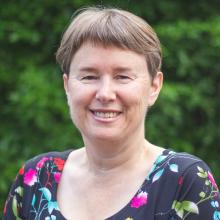 Basically, it was "Dr Clarkson", sometimes assisted by a very subservient nurse. In the 21st century, it is much more complex, and people see several different healthcare professionals for a single health problem such as diabetes.
Communication is important. Many studies have found that communication between healthcare professionals and patients affects outcomes: generally speaking, having a good relationship with a health professional improves health. However, most studies that look at communication between healthcare providers and patients look at single interactions.
Looking at how a team of health professionals interacts with a patient over time is much closer to what happens in real life.
Prof Tony Dowell, of the University of Otago, and a group of colleagues from Arch (the Applied Research on Communication in Health Group) studied interactions that people had with health professionals after they had been diagnosed with diabetes.
The study used a novel strategy, following up individual patients as they saw a range of health professionals over a six-month period. This allowed the authors to look at what patients were told by their dietician, their GP, their podiatrist etc, and how each of the health professionals interacted with the patient.
Patients were invited to take part in the study when they were diagnosed with diabetes and asked to let the research team know when they had an appointment.
The study followed 32 patients through their interactions with various health professional, including GPs, nurses, podiatrists, dieticians, and optometrists. After analysing appointment recordings, the authors commented on the good technical skills and general communication skills of the health professionals, but also highlighted some areas for improvement.
The care provided by the different health professionals was somewhat co-ordinated because of national protocols and guidelines. However, there were opportunities to increase this co-ordination: providers didn't seem to know what the patient had already been told, so there was duplication of information (which is good if it's deliberate to reinforce a message, but may be a waste of time if it's accidental).
Prof Dowell and the co-authors suggested that care would be more efficient if the different professions knew more about what each other did, and there was a clearer plan about who did what with each patient.
The authors found that health professionals spent a lot of time and energy telling people things, often from a biomedical perspective (explaining biological mechanisms such as insulin resistance), which may not have been what patients wanted or needed.
The health professionals often assumed that people didn't know anything about diabetes when they were first diagnosed, but some patients had family members with diabetes, and some already suspected they had it themselves, so knew something about it.
My PhD student, Shirley Keown, interviewed Maori in Tairawhiti about their diabetes, and many had whanau who had died or were living with very serious consequences of diabetes, such as amputations. They knew about and dreaded getting diabetes themselves. Those healthcare providers who did ask about existing knowledge didn't use this as an opportunity to tailor information. To me, this also seems like a missed opportunity to correct inaccurate knowledge and to reassure people that certain outcomes are not inevitable, leading to a sense of empowerment rather than dread.
Some of the health professionals in the study asked about and took notice of people's lives and their social context, others didn't. This included giving advice about diet or exercise without considering the challenges people might face in taking the advice, such as the difficulties in exercising when you are caring for other people.
Overall, the authors were impressed with the communication skills and professionalism of the health professionals in the study. However, they caution that checklists of information can lead to a one-way flow of information, and feeling that you need to rush through this, with no time to listen to what is going on for the patient.
The study found that time was wasted by providing information that was not needed, and by health professionals duplicating information. It argues that better co-ordination of health professionals will save time, allowing more time for improved interactions.
- Pauline Norris is a research professor at the Centre for Pacific Health, Va'a O Tautai, and CHeST: the Centre for Health Systems and Technology, in the University of Otago Division of Health Sciences.