How is the health system coping with increasing chronic illness, asks Pauline Norris. And how could it better meet the needs of people with multitude conditions?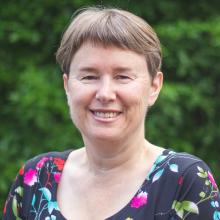 More people are now living with long-term (chronic) illness for large parts of their lives. This is partly because we are living longer. In 1901, when my grandmother was born, life expectancy for Pakeha women was 60 years (58 for Pakeha men). One hundred years later, when my nephew was born, it was close to 80 years.
During that 100 years, impressive advances in medical treatment mean that many previously fatal diseases can now be managed and people can live for many years. For example, in 1901, treatments for diabetes were largely ineffective and the disease was often fatal. They included opium and something called "potato therapy" (it's unclear what this actually involved!). The discovery of insulin and other medicines in the 20th century allowed people with diabetes to live a long and healthy life.
Another reason for increasing rates of long-term illness is that we are now (almost) all eating too much, and not exercising enough. When my grandmother was young, food was scarce and precious, and walking was the main way of getting around. My nephew has grown up in a world where food is plentiful, available 24/7, and chock-full of calories, and there are almost as many cars as people in New Zealand.
How well does the health system deal with the increasing amount of long-term illnesses? What could be done better? University of Otago Professor Louise Signal and her colleagues carried out a study of people living with more than one long-term condition to explore their experiences and inform health services.
The paper has the fantastic title of "A walking stick in one hand, and a chainsaw in the other". This refers to some people's ability to balance having a good life with managing their health problems. Some people felt their health problems had taken a lot of the joy from their lives. For many people, their illnesses disrupted their normal everyday life, including work, sleep, eating and getting around.
Managing medicines is a struggle for many people. In the study, everyone had more than one health problem, and half of them had four or more, so they had a lot of medicines to take. They talked about difficulties in remembering to take them. Some found blister packs (where medicines to be taken at one time, e.g. Tuesday lunchtime, are packed together) useful, but others couldn't afford them. The cost of medicines prevented some people from taking them regularly, while concerns about side effects, and not understanding what the medicines did, also led to people skipping their medicines.
People from rural areas faced extra challenges in getting healthcare. Even in the cities people faced difficulties in getting to their appointments, but people in rural areas talked about having to travel for a whole day to get to a brief specialist appointment.
The authors point out that the health system is siloed into treating single diseases. One of the study participants said she felt like "a jigsaw cut up into pieces" because each doctor knew about only one piece of her health. People reported getting conflicting information from different healthcare providers, having to explain their conditions repeatedly, and finding appointments with doctors too short to discuss all their healthcare problems.
The authors note that "Care Plus", which allows people to get longer consultations with a GP and a practice nurse, has been introduced, partly to address this problem. As found in many other studies, people also highly valued a trusted practitioner who listened to them and discussed treatment options with them. Some Maori and Pacific participants felt that cultural differences got in the way of communicating with their doctors.
The really novel thing about this study is that it looked at people with more than one condition and how this affected their needs and interactions with the health system. More and more of us will be in this situation in the future, so we need a health system that copes well with this. This could include things like having one professional to co-ordinate all care, longer appointment times and help with managing multiple medications.
Pauline Norris is a research professor at the Centre for Pacific Health, Va'a O Tautai, and CHeST: the Centre for Health Systems and Technology, in the University of Otago Division of Health Sciences.