Lucky Kurow has the new Alps 2 Ocean Cycle Trail going right through it. The town's gained an easy-access, flatland walking track along riverbank, past vineyard and farmland, writes Clare Fraser.
In autumn the track's fine yellow gravel is matched by golden poplars.
Walkers are welcome. In fact, a recent survey shows 57% of all trail users are walkers.
For those who prefer a short, sharp cardiovascular blast there's Kurow Hill, right beside the town. The walk up is just over a kilometre. But it's so steep there are random easy chairs placed trackside, actual easy chairs, as seen in people's lounges.
Styles start from the 1970s and build through the decades. It's a crack-up but also totally practical.
Kurow Trails Committee has arranged this ultimate gesture of hospitality, hopefully with the help of a helicopter.
Volunteers maintain the track. Short scrub allows for views all the way up. It's a bit sad seeing native tussock being replaced by pest plants, but there seems to have been a successful effort to attack wilding pines recently.
Regular markers show how many more metres to climb and there's one of the most pertinent interpretive signs ever created — "You are Halfway to the Top".
Once you're there, a brand-new seat and sign round off the
feeling that this is a much-loved and cared for community asset. Table top landscape allows for a wee wander. The eye can roam for miles, far inland to the mountain peaks of Central Otago.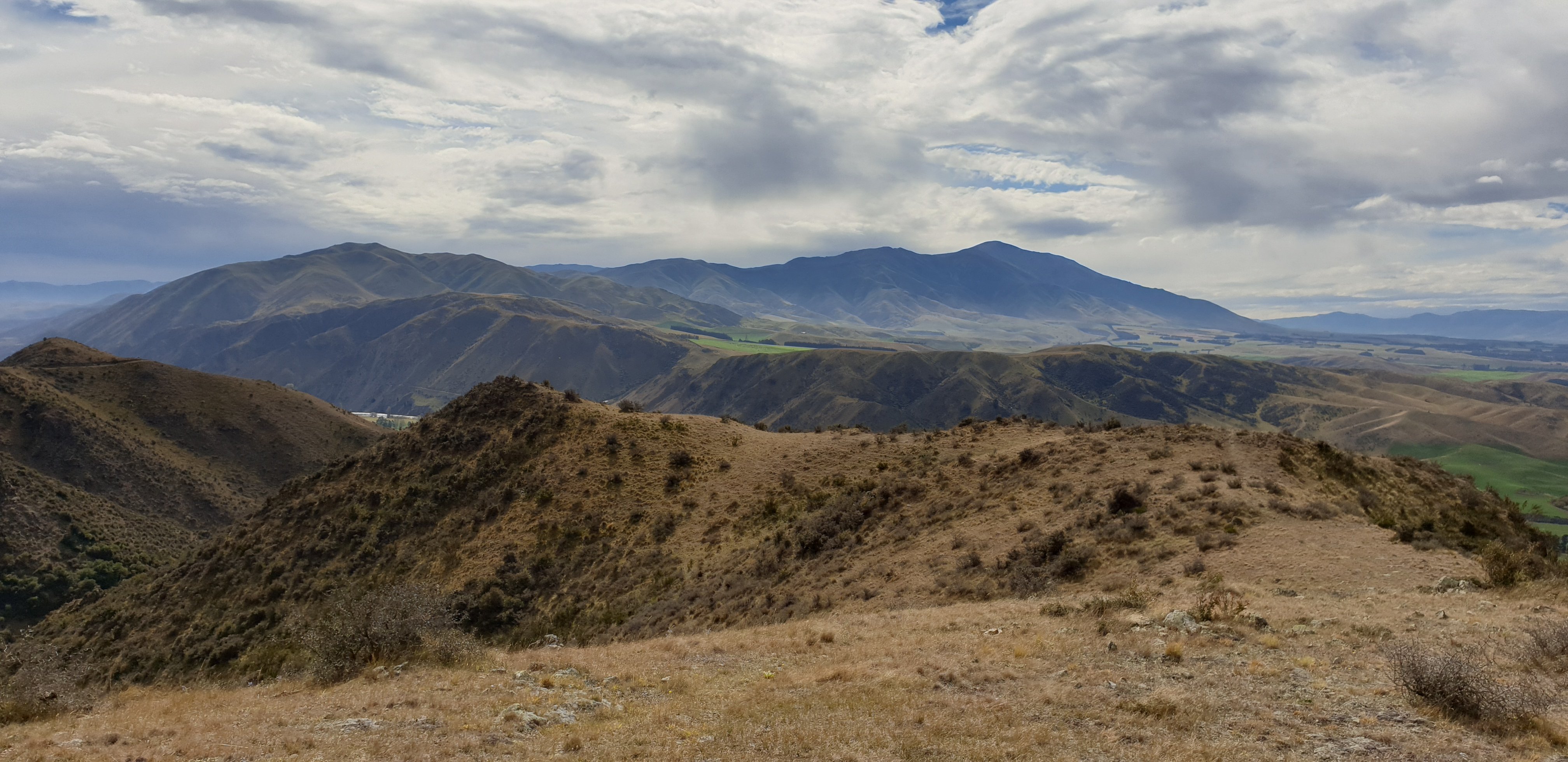 In the distance, a solid grey storm dropped from the sky and dumped itself on a massive mountain. The mountain didn't care. Hugeness met hugeness. There's a relaxedness and peace in seeing the violence of nature and being reminded of our place.
On the way down, the easy chairs allow you to slouch back, hand tucked into belt buckle, like an outdoor Al Bundy watching the giant reality TV below that is Kurow.