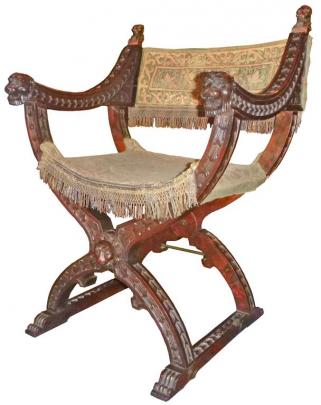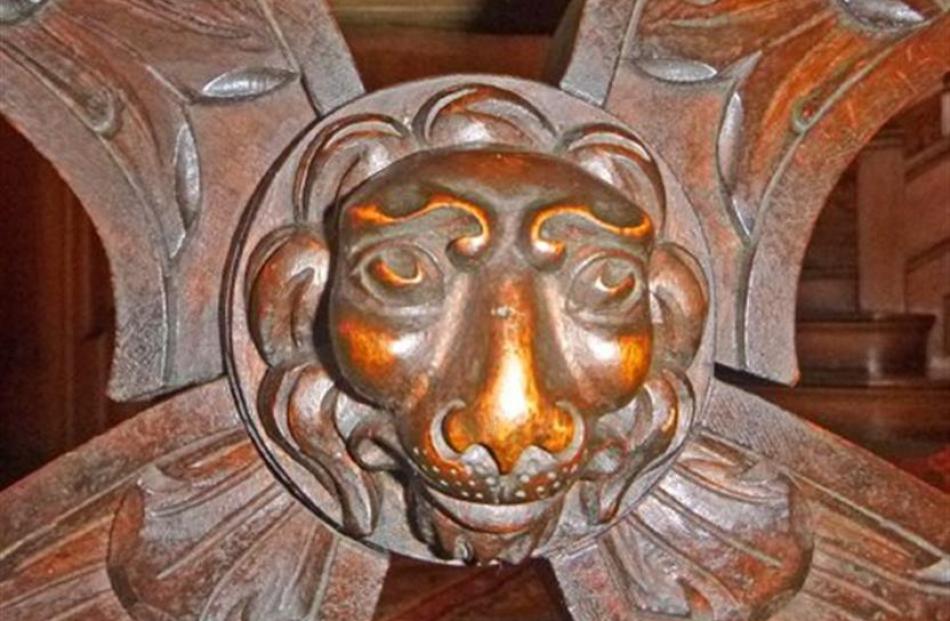 A chair in Olveston's Great Hall has a pedigree that stretches back to antiquity, writes Jenny Longstaff.
Among the assorted seating in Olveston's Great Hall is an interesting X-frame chair.
There is little documentation in our records about it, but we do know it is carved oak and the chair itself dates from the mid-19th century.
The fringed fabric seat and back may be older, possibly 17th-century Italian or Spanish, and are made of linen, silk and metal thread.
It is more usual for a Dantesca (or Dante) chair to have a leather seat and back support.
The armrest terminals and the boss where the legs intersect feature animal mask carvings reminiscent of French provincial furniture, although the chair's design origins go back to antiquity, when the style was known in ancient Egypt, Rome and Greece.
The X-chair has several variations, the common factor being the "curule'' construction: an X-brace configuration of the legs.
The curule seat design was reserved in ancient Rome as a symbol of magisterial judgement, subsequently becoming a sign of all higher office.
Although it was often of luxurious construction, it was intended to be uncomfortable, signalling that the official was expected to carry out his public duties efficiently in a timely manner and his office was temporary, not perennial.
The symbol of political or military power was continued by European kings, Napoleon and others.
Design variations occurred in the type of wood used and in armrest, backrest and feet details.
The basics of the scissors chair type are simple, evolving from a rudimentary folding stool through to a more complex design featuring eight rows of S-curved legs at each side.
Nineteenth-century dealers and collectors termed these "Dante chairs'', after the Italian poet, Dante Alighieri (1265-1321), and "Savonarola chairs'', named after 15th-century charismatic Dominican monk Girolamo Savonarola.
During the neoclassical period, the form was revived, featuring in Thomas Sheraton's Cabinet Directory of 1803.
Henry Shaw also published examples of curule seats redrawn from a 15th-century manuscript in his 1836 Specimens of Ancient Furniture.
Once, only the wealthy could afford an exquisitely hand-carved chair, such as the Olveston example. The X-frame design principle continued through the 19th century as a folding portable chair used during campaigns and other outdoor pursuits. It is still with us in the form of the director's chair.
- Prepared by Jenny Longstaff, housekeeper and tour guide at Olveston Historic Home.