In the first of our series looking at places to go for short winter breaks David Loughrey headed to Wellington for a taste of culture, literature and art. The capital city provided all of that, as well as beer and native birds.
A truly cultural city is one that makes you question the bedrock on which your artistic and aesthetic tastes are built.
A truly cultural city presents challenges to your design philosophies.
Wellington, and in particular the Museum Art Hotel, across the road from Te Papa, does just that.
Perhaps one enters the hotel with the simplicity and clarity of form and the elimination of unnecessary detail at the forefront of your mind.
Perhaps you are reciting "form follows function'' as a sort of mantra, and perhaps in moments of stress you seek solace in unadorned concrete acres or walls of glass or the cleanliness of empty white rooms.
But enter the Museum Art Hotel and the decoration crowds close.
On every wall, hanging from the ceiling, lined up in rows on every spare space in every nook and cranny and printed in the carpet itself is decoration, art, sculpture and design.
The walls flow with organza that ruffles as you pass dizzy and drunk with the effect.
Here, there and everywhere, regency chairs march from quiet corners, their elegant varnished legs so lightly touching the swirling carpet.
Wellington is an artistic city. But it is also a living city on a Monday morning.
At 7am it is waking and beginning to stretch, so let us leave the hotel and get swept up in the rivers of people that cascade down its hillsides to pool in its centre, the IT people, the government employees, the barristers and baristas, the middle managers of multinationals and the human resource consultants, the librarians and art gallery owners and the uncategorisable people who inhabit Cuba St cafes and eat autumn beetroot tart with caramelised shallots, whipped feta and toasted walnuts.
Slowly they file to town, stopping at the crossings on the inner city's edge, first one, then three, then seven are ushered across the street by the green man.
They file past three homeless people asleep on the footpath near a cake shop on Courtenay Pl, their blankets and sleeping bags pulled over their heads as they dream of God knows what on the hard and filthy footpath in the growing rumble of buses and foot traffic.
Such is city life.
Through glass recently cleaned by a window washer in shorts, an older man and a younger woman search the menu of a warm cafe, while outside on the street the men are looking sharp with their top buttons undone and their ties in their pockets while the women are confident and well-groomed in tight skirts and funky boots.
Wellington is a well-dressed city.
Down near the harbour a city with a good relationship with its waterfront is walking and skating and cycling wharf-side to work past a New Zealand flag proudly, lustily announcing in a buffeting breeze we are all in the nation's capital.
Underneath, a bosomy woman with impressive hips in a billowing skirt sails past Te Papa, while an army of young men with earphones plunged deep into their heads tramp the well-worn planks above the lapping tide.
On we march past historic cranes and warehouse buildings that hire out kayaks and skates, past choppy seas and nudes in bronze ready to dive into the harbour or just be nudes in bronze.
Then we are in Featherston St and we have formed an unstoppable mass, almost 100 of us are shuffling nervously at the crossing, champing at the bit in a street where the green man has an awesome responsibility to safely usher us to our destinations past skateboards, scooters, cars and trucks that clog the thoroughfare.
Here, look you, there is a well-to-do woman in a Volkswagen, and there, a well-worn fat man in a pin-striped suit with a rolling suitcase.
Then we trip on to Lambton Quay and we are heading north; heading north because the dark pull of power has taken us, blinded us and is dragging us to its centre, the very seat of all power in our small nation.
Towards Bowen St we stumble past worried cyclists in flapping suit jackets, onwards to the steps of the parliament building itself, where autumn leaves are torn from the trees and the streets around and whipped skywards where uneasy grey clouds skitter across the heavens.
And there it is, terrible of visage and mighty of form, a jagged-toothed glass-ed fortress on a cold day, a concrete layer cake with a flag atop.
There it is, the Beehive.
And here we are, in Wellington, a city of the elegant and the indigent, seething with humanity both downtrodden and divine, lousy with people on a busy day, awash with food and high-heeled shoes and heavily laden with bookshops; a splendid exposition of our modest but most excellent country.
Just capital.
David Loughrey was hosted in Wellington by Positively Wellington Tourism.
---
Excellent Things for . . . the Culturally Literate to do in Wellington 
Museum Art Hotel
Owned until recently by former councillor and art collector Chris Parkin, who saved it from demolition in 1993 by moving it across the road on rails, the Cable St hotel houses motorcycles in its hallways and signed guitars and acres upon acres of great artworks and indescribable objects that could take a day or days to view, and even longer to describe. It's also a really nice hotel. Possibly the best thing is some sort of mushroom concoction that forms part of the cooked breakfast one eats while looking across Wellington Harbour.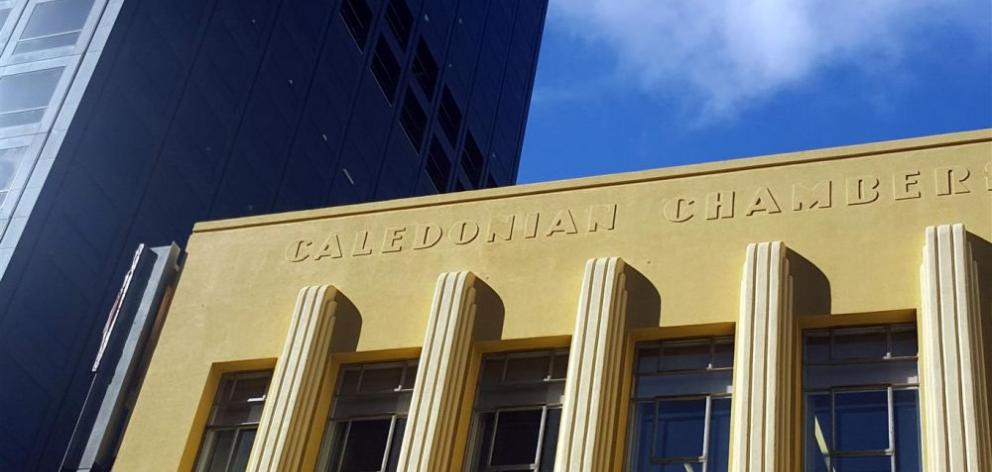 Stare at architecture in the city centre
Stand on the intersection of Lambton Quay, Hunter St, and Featherston St, and look up at the 1930s era Mutual Life & Citizens Assurance Company Building. Nearby (I can't remember what street it's in, but it's really neat) there's the Art Deco Caledonian Chambers. Spend an afternoon considering Art Deco's assertively modern style, its commitment to symmetry over asymmetry, and its devotion to the rectilinear rather than the curvilinear.
Zealandia
Zealandia is just lousy with tui. Tui, once in danger of local extinction in Wellington, are everywhere, and kaka scream and wheel overhead, then amuse you hopping about in a nearby tree. A kingfisher sits in a branch with its white collar and quizzical look. Zealandia is a well-established ecosanctuary, formerly known as the Karori Sanctuary. Officially launched in 1995, it has a predator-proof fence quite a lot like Dunedin's version at the Orokonui Ecosanctuary, and is very well stocked with native birds and reptiles. Perhaps best of all is its resident takahe, which gambol about in a wetland area and happily ignore the humans just a metre away. The bush is excellent, too. You can take the cable car from the city (we just have to have one of these in Dunedin), then get a free ride in a shuttle to Zealandia.
Wellington Museum
Housed in an 1892 bond store, and with the impressive boardroom of the Wellington Harbour Board intact within, the museum is surprisingly excellent. There's a very good four-sided video time machine, a stuffed lion, lots of disembodied wooden heads, and great use of a holographic Pepper's ghost illusion to help illustrate something or other historic. Surprisingly good, and well worth a visit.
Go to Unity Books in Willis StThere is a whole section devoted to architecture, with a thorough range of worthwhile subjects. Marks off for stocking a Gwyneth Paltrow cookbook, marks added for having Nikolay Gogol's Dead Souls, which I bought. 
Excellent Things for . . . Beer Drinkers to do in Wellington 
Visit the Garage Project
The brewer Garage Project moved into a derelict petrol station and car workshop in the Aro Valley in 2011. In the shadow of boil kettles and fermenter tanks you can taste some truly great beers at a small brewery that is happy to experiment. If I possessed the obscure argot of the beer reviewer I would be able to impart the myriad vagaries and subtleties of the wondrous brews that were on offer, but, sadly, that is not possible. I can relate the beers were of the very highest order, and among the best in the history of mankind.
---