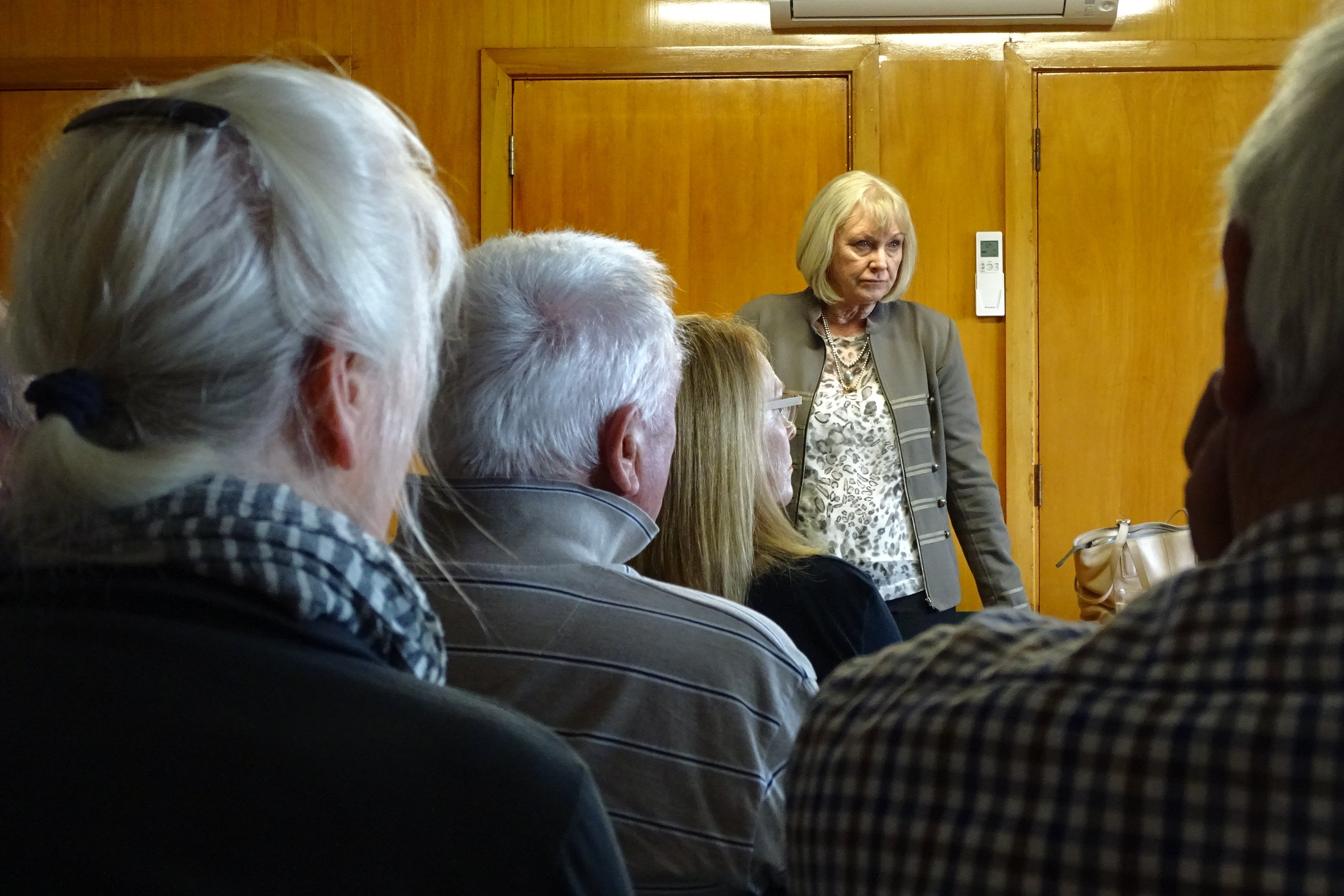 Thirty residents who attended a meeting initiated by Waitaki MP Jacqui Dean at the Tarras Community Hall yesterday were disappointed not to hear any details of the planning of the international airport proposed for their area.
Mrs Dean said she knew no more than any of those attending the meeting about the plan by Christchurch International Airport to build an airport in Tarras except that it would be starting in about 2030.
She said she had received a phone call from a Christchurch Airport representative (whom she would not name) in July informing her about the proposed Tarras airport.
When asked if she had had further conversation with Christchurch airport executives since then she said she had not, because they did not have a business plan "so there was nothing to discuss".
Mrs Dean said the reason she had called the meeting was to gauge the feeling of the community about the proposed Tarras international airport.
"Given this is going to be a long process I think it is important that I get my soundings from you and other groups that want to talk to me before I go in [to meet Christchurch Airport executives]."
Tarras resident Mark Davidson said there were positives and negatives to the airport development.
The town needed growth to keep the school open, boost numbers at the golf club and keep the shop open more than three or four hours a day but he would like to see that growth come in the development of 50 quarter-acre sections, not an airport, he said.
Maori Point Rd resident Scott Worthington said his "main beef" was that Christchurch Airport, a Crown entity from another region, had come to Tarras and started "under the radar" to create a national piece of infrastructure without telling anyone.
"We know why these guys are doing it: they are hedging their bets because their airport and their region is not doing well and so like any commercial entity they are just coming here, buying some land, creating a proposal and seeing where it runs.
"The reality of it is, this is government competing with government and not allowing tiny communities like Tarras to decide how we want to grow."
Ms Dean said she had questions of her own about the Tarras airport but such matters were "on hold" during the election period and it would have to wait until after the election.