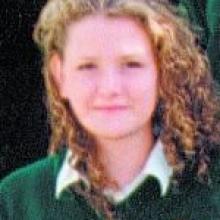 A warrant has been issued in the High Court for the arrest of Dunedin man Dean Cottle, alleged to have been Laniet Bain's "pimp" before her murder almost 15 years ago.
Mr Cottle was to have been a witness for the defence in the retrial of Laniet's older brother, 37-year-old David Bain, who is charged with murdering 18-year-old Laniet, as well as their parents, another sister and younger brother at the family home in Every St on June 20, 1994.
The relationship between Mr Cottle and Laniet was referred to earlier in the trial when one of her friends told the court Mr Cottle was blackmailing Laniet, requiring her to have sex with him at least once a week and do "horrible and graphic things" or he would tell her parents she was working as a prostitute.
At the completion of evidence from the last defence witness yesterday, Michael Reed QC told Justice Panckhurst the police had been unable to find Mr Cottle either at his home or his work.
"Do you want him found and arrested?" the judge asked.
"We have always wanted him arrested," Mr Reed replied. And he said if Mr Cottle could not be found, the defence would like the jury to hear parts of a written statement Mr Cottle had made.
The judge then released the jury until this morning when the Crown is expected to question British fingerprint expert Carl Lloyd by video link.
Mr Lloyd gave his evidence-in-chief at the end of last week but had to return home before the Crown was ready to cross-examine him.