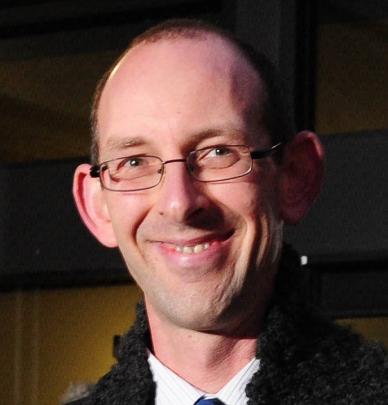 Even if it were proved a defence witness had committed perjury in the Bain retrial, this would not be sufficiently compelling to order a further retrial, an Otago academic says. 
In the documentary, The Investigator Special: The Case Against Robin Bain, which screened on TVNZ on Tuesday night, presenter Bryan Bruce singled out the testimony of the retrial defence's surprise witness, photocopier salesman Daryl Young, for special attention.
He quoted two people, including Dunedin man Ian Arthur, who contradicted Mr Young's evidence about his dealings with Robin Bain as principal of Taieri Beach School.
But University of Otago associate professor of criminal law, Kevin Dawkins, said there were only two ways a person acquitted of a serious crime, such as murder, could be retried for the same crime.
The two exceptions to the "double jeopardy" rule came into force in 2008.
They were:
• If an acquitted person was later convicted of an offence such as perjury or corrupting a juror or witness.
• There was new and compelling evidence to implicate the person in the commission of the crime of which they had been acquitted.
Examples of the latter were where a witness with fresh and compelling evidence came forward; or critical DNA evidence became available.
A further trial of the acquitted person also had to be in the interests of justice and the court had to give regard to various considerations, including the length of time since the crime happened.
David Bain was found not guilty in a retrial in June last year, after his defence team argued Robin Bain shot the other four family members at their Dunedin home in 1994, before turning the gun on himself, with the motive being his incestuous relationship with daughter Laniet.
Tuesday's documentary took the view it was impossible for Robin Bain to have killed his family.
A police spokeswoman said the documentary raised no issues that were not implicitly or explicitly covered during the retrial, but that police would look into the documentary's claim about Mr Young's evidence.
On concerns raised in the show, and by Robin Bain's sister-in-law Val Boyd, that people appeared to be able to say anything they liked about dead people with no accountability, Prof Dawkins said that was not quite true.
A deceased person's reputation could be shielded indirectly by the exclusion of hearsay evidence.
Such evidence was normally inadmissible unless the court decided it was relevant and reliable, which, given that almost all of the evidence about Robin Bain was hearsay, must have been the case at David Bain's retrial.
Mr Bruce also suggested the disclosure rules in criminal cases be reviewed so the defence had the same obligations to disclose as the prosecution.
Prof Dawkins said the Criminal Disclosure Act, enacted last year, changed the law.
However, there is still no obligation for the defence to disclose briefs of evidence from other than expert witnesses before trials.
"It could be that in the future New Zealand might follow the lead of the UK and several Australian state jurisdictions that have more extensive disclosure regimes for the defence."
Mrs Boyd said the documentary was "a start to restoring Robin's reputation".
"We never for one minute believed all the rubbish about him, so this is just a start," Mrs Boyd told Radio New Zealand.
"I think that we'd like it to be all over, but I'd also like the truth to be out there. I think it's time David talked actually."
David Bain supporter Joe Karam said the factual basis of the documentary was "so askew as to be farcical".
"It's just unmitigated rubbish," he told NZPA.
A question of compensation
- Asked how the documentary The Investigator Special: The Case Against Robin Bain or other discussion of the Bain case could affect David Bain's application for compensation for wrongful conviction and imprisonment, University of Otago associate professor of criminal law Kevin Dawkins said whoever was appointed to assess the application was entitled to take into account any material and evidence about the case.
- That included, among many other factors, information that was inadmissible in court and revelations about evidence, if they were proved to be true, such as what was in the documentary.
- To claim compensation, David Bain had to prove his innocence on the balance of probabilities.