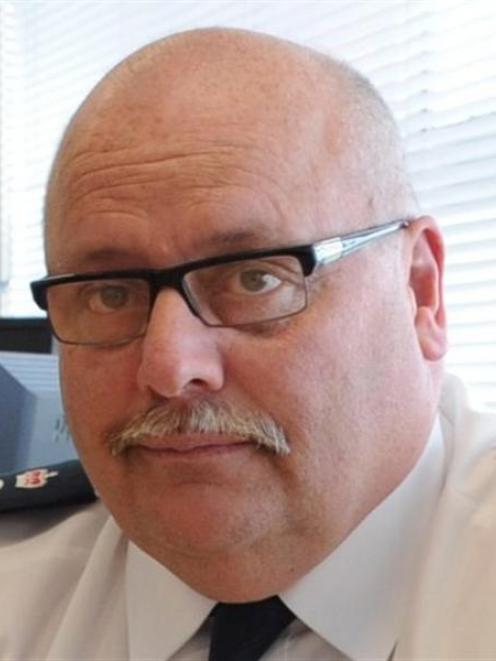 Assaults at the Otago Corrections Facility are increasing, despite extra efforts to protect prisoners and staff from violence.
Data from the Department of Corrections shows assaults at the prison, near Milton, have risen each financial year to 57 in the 12 months to June 30, 2012.
At least 125 assaults have occurred at the jail since it opened in 2007.
The prisoner population has also increased from 40 in June 2007 to 427 as at January 22 this year.
But the ratio of assaults to prisoners has steadily increased to the point where in the 12 months to June 30, 2012, there was an incident of assault for about every seven prisoners, including the 60-odd on remand.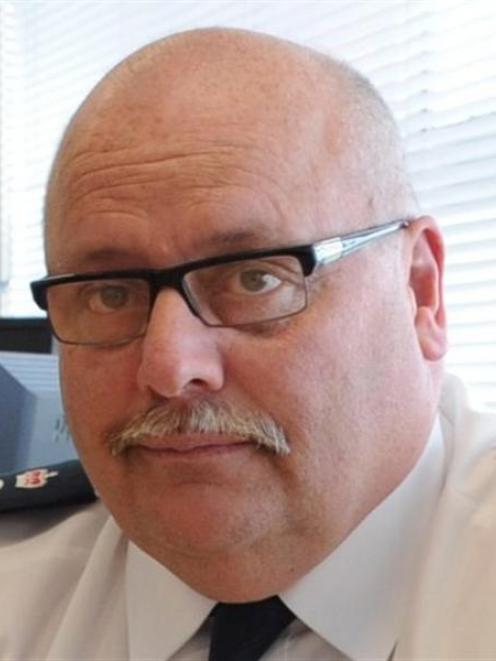 Prison manager Jack Harrison said violence on site was taken seriously and, like all Corrections officers, custodial staff at the Otago Corrections Facility (OCF) were trained to manage difficult situations.
''We will not tolerate prisoners using violence against anyone, whether it is against staff or another prisoner. A prisoner responsible for an assault will be held to account for their actions.''
Corrections had introduced pepper spray in prisons, increased tactical training and personal protective equipment for custodial staff (stab-resistant vests and ''spit hoods'') and developed a new staff safety action plan to be implemented this year, Mr Harrison said.
It would see front-line staff at the prison receive ''tactical exit training'' to help them deal with potentially violent situations and allow all prison staff access to pepper spray, which they were being trained to use.
''Additionally, custodial staff have received specialist training in tactical communications to de-escalate volatile incidents and manage non-compliant prisoners,'' Mr Harrison said.
It was impossible to prevent all assaults.
''While the efforts we make to ensure risks are mitigated, there will be some occasions where assaults occur.
''Despite our sincerest intentions, we cannot prevent all assaults and no jurisdiction in the world has achieved this,'' he said.
Of all assaults at the OCF, 13 between prisoners were classified as serious, comprising violence which involved either sexual assault of any form or degree, or bodily harm requiring medical treatment followed by overnight hospitalisation or extended periods of ongoing medical treatment.
A further 38 assaults involving prisoners resulted in some form of injury but were not classified as serious, and 34 incidents were termed non-injury assaults.
In the 2011-12 financial year, there was one serious assault involving a prisoner and staff member, after two such incidents in the previous financial year.
Since 2009, there had been 16 prisoner assaults on staff resulting in some form of injury, and a further 21 non-injury assaults involving staff.
Corrections Services assistant general manager Maria McDonald said the prevention of assaults on staff and prisoners nationwide continued to be a key focus for the department.
Staff were trained and equipped to avoid violent incidents and to minimise harm on the ''rare'' occasions when assaults occurred, she said.
''Unfortunately, even the best-trained and equipped staff can be subjected to random acts of violence. Such incidents are a reminder of the volatile environment our front-line staff face each day and our obligation to keep them safe wherever possible.''
Corrections had about 4000 front-line staff working with about 8500 prisoners on a daily basis throughout the country.
In the 2011-12 financial year, there were 1216 prison assaults in New Zealand, 66 of which were classified as serious and 356 of which involved staff.
The highest number of assaults at a prison in that time was at the Mt Eden Corrections Facility (170).
Other prisons where more than 100 assaults occurred in the 2011-12 financial year were Paremoremo (102), Christchurch (109), Northland (102), Rimutaka (113) and Waikeria (102).
Corrections said it was not possible to directly compare the number of assaults by prison site because of the difference in capacity and security classification.
''While acts of violence are never acceptable, the actual number of serious assaults is relatively low, and a testament to the skill and professionalism of staff to control the physical prison environment,'' Ms McDonald said.
Prisoners deemed to be at risk were segregated and inmates could request segregation.
In addition to internal misconduct charges, all serious assaults were referred to police for investigation.
Corrections declined to provide detailed information about individual assaults.
In 2009, it reviewed its classification of assaults, so some data collated before 2009 was not included in the department's release of information under the Official Information Act because it was not deemed comparable with subsequent data.