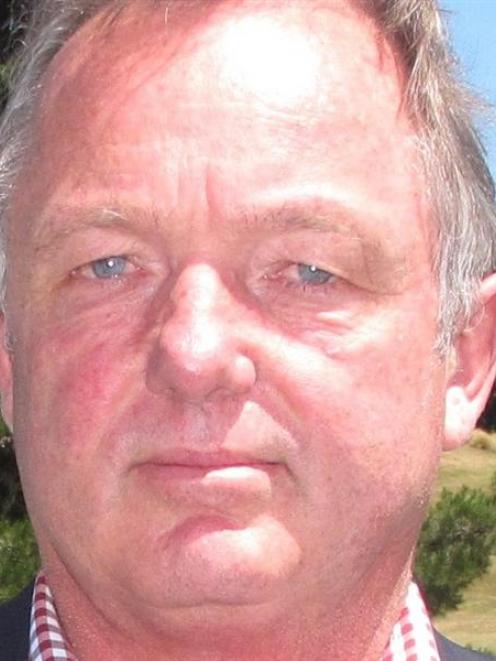 Gang conflict in Dunedin is likely, given the establishment of an outlaw motorcycle gang in the city, academics say.
But, they maintain, the general public has nothing to fear.
Police are closely monitoring Dunedin members and associates of the Bandidos Motorcycle Club, which has recently spread south from Auckland and Christchurch.
Leading New Zealand gang researcher and University of Canterbury sociology lecturer Jarrod Gilbert said the Bandidos' expansion was part of a ''remarkable resurgence'' in outlaw motorcycle gangs nationally.
He said although such groups were synonymous with drug dealing and violence, it would be unusual for unassociated residents to become involved in, or fall victim to, such activity.
''It exists within their realm and the criminal realm. It doesn't generally affect the public,'' he said.
The Bandidos and similar gangs did not tend to organise profit-driven crime as a group, but instead had members who independently engaged in illegal activity, Dr Gilbert said.
''You can expect some criminality among them.''
Conflict traditionally arose when gangs expanded into new areas dominated by other gangs, he said.
In Dunedin, there had previously been conflict between motorcycle and street gangs, which were not typically rivals.
Dr Gilbert said the motorcycle gangs well established in Dunedin were the Southern Vikings and the Road Knights, while Black Power and the Mongrel Mob were the city's dominant street gangs.
Vigilance by police was needed in the initial stages of the Bandidos' expansion ''to ensure things bed down OK'', he said.
''The general public has very little to fear. These people probably haven't come from out of town. They are most likely Dunedin residents who have decided to put on patches, and their activities won't be much different from before.''
Dr Gilbert said the Rebels was another outlaw motorcycle gang which had recently established a presence in New Zealand, and there were also many smaller motorcycle gangs emerging. His views about the Bandidos in Dunedin were supported by Canterbury professor of sociology Greg Newbold.
He, too, said the general public had little to be concerned about from the gang's expansion.
Prof Newbold said the Bandidos, established in Texas, was known as one of the ''big four'' outlaw motorcycle gangs in the United States, along with the Hells Angels, the Pagans and the Outlaws.
''They are a serious group, but being a serious group they are not the kind of group that would go around starting fights and creating a high profile for themselves.
"They'll probably mind their own business as long as people leave them alone, and I would say the general public doesn't need to worry about it,'' he said.
The Bandidos had an estimated 2500 members and 210 chapters in 22 countries, including Australia where there were 17 official chapters.
Its motto was ''We are the people our parents warned us about''.
Detective Senior Sergeant Malcolm Inglis, of the Southern district organised crime squad, said police were aware ''small groups'' of people were working to establish a Bandidos presence in the area.
''Police are aware of their activities and policing them, as we do any criminal group,'' he said.
Det Snr Sgt Inglis warned people against becoming associated with the gang.
''People who become involved in these kinds of groups need to know that they will come to police attention,'' he said.
Dunedin Mayor Dave Cull said he was concerned about a new gang coming to town because members might clash with those from other gangs, and might be involved in illegal activity.
Mongrel Mob and Black Power members in Dunedin had worked hard to put their rivalry aside for the sake of their children, and he hoped the presence of another gang would not disturb the peace.
Mr Cull said he met Dunedin Mongrel Mob and Black Power members recently and was encouraged by their efforts to ''smooth over their differences and work together''.
They planned to take their children on an alcohol and drug-free hikoi to Waitangi, for Waitangi Day, he said.