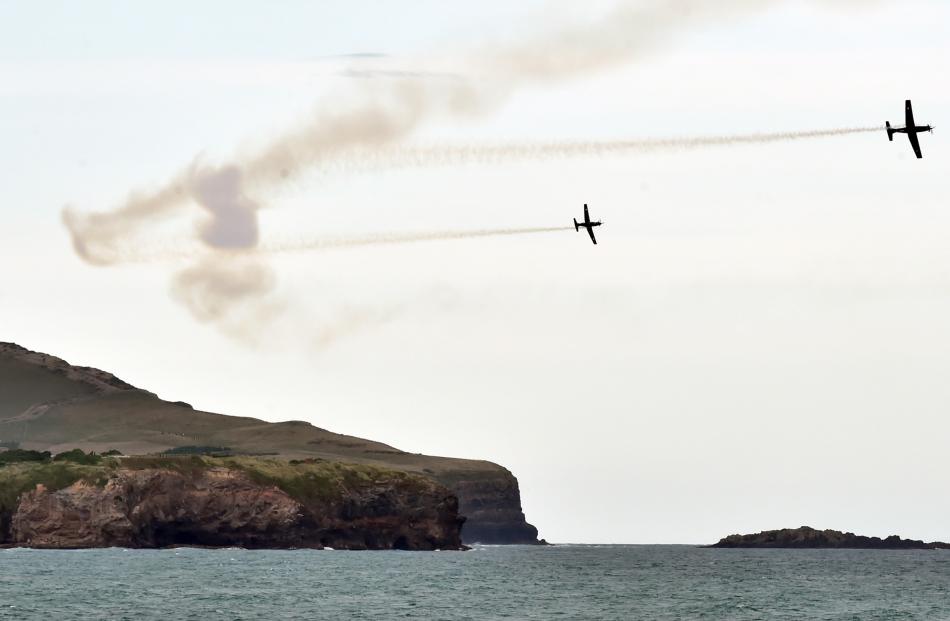 The Royal New Zealand Air Force Black Falcons aerobatics team carries out a display over St Kilda and St Clair beaches in Dunedin yesterday evening.
The team is part of a strong air force presence at Warbirds over Wanaka airshow this weekend.
Almost all New Zealand squadrons will be represented at the show.
As well as the Black Falcons in their T-6C Texans, there will be aerial displays from NH90 and Seasprite helicopters, Boeing 757 and C-130 Hercules aircraft and the Kiwi Blue parachute team.