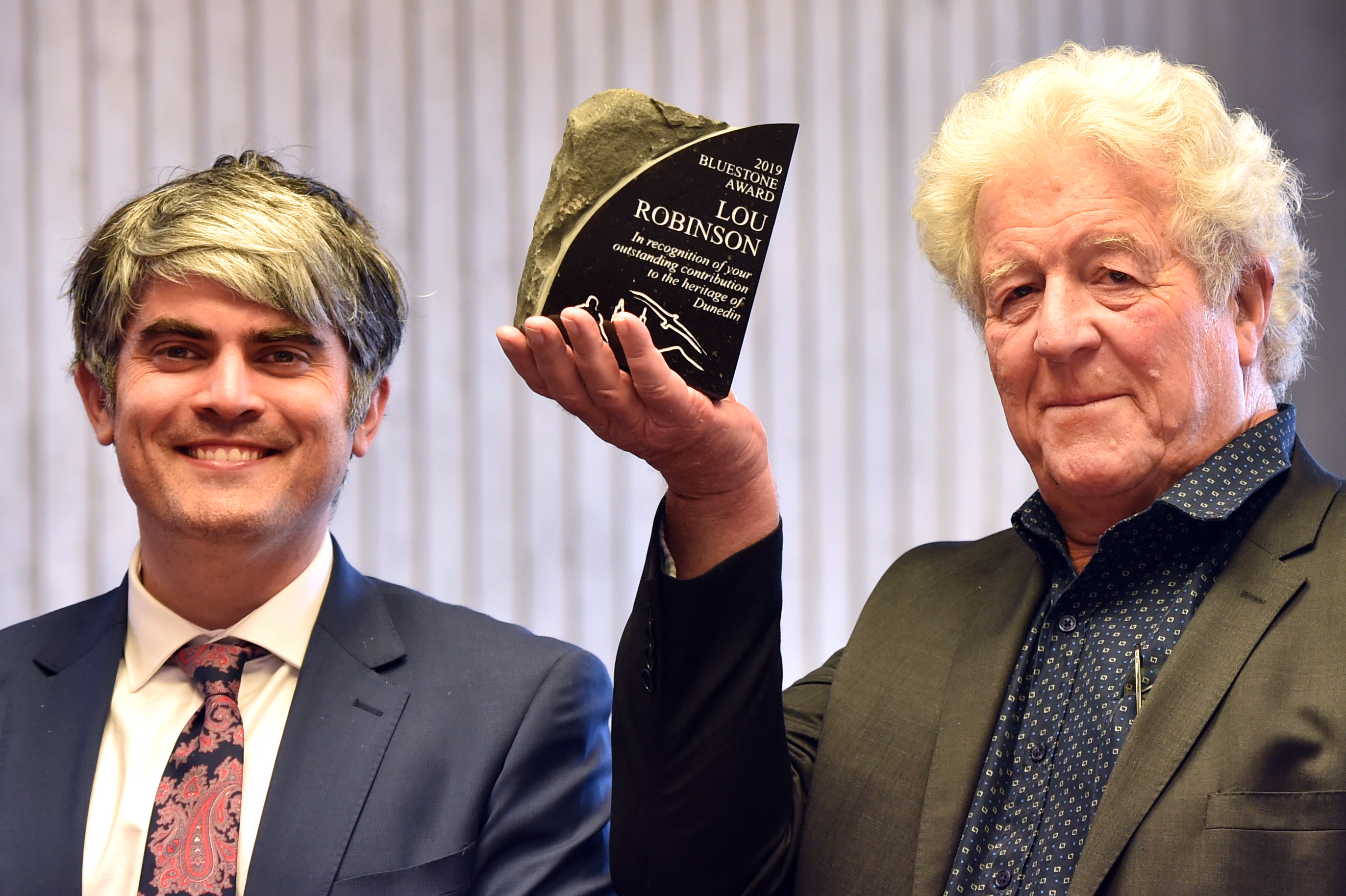 A structural engineer from Dunedin has been acknowledged for his efforts in strengthening and restoring heritage buildings.
The Southern Heritage Festival's biennial Bluestone Award is given to a person who contributes to the preservation and appreciation of Dunedin's heritage, and was presented at a ceremony in Dunedin last night.
Dunedin Mayor Aaron Hawkins presented the award to Hadley and Robinson director Lou Robinson, who was described during the presentation as one of New Zealand's leading seismic specialists.
Mr Robinson's projects involved improving the earthquake performance of many existing heritage buildings across the South Island, including the Dunedin Railway Station, the Dunedin Town Hall, Toitu Otago Settlers Museum, the Forrester Gallery in Oamaru, and First Church in Invercargill.
The Bluestone Award was established in 2007 at the inaugural Dunedin City Council Dunedin Heritage Festival.
The awards last night were followed by the annual R.A. Lawson lecture, given by Prof Barbara Brookes, who spoke about the Seacliff Asylum's history from 1889 to 1920.