Expressions of confidence in Delta's senior management have not stopped calls for a fresh inquiry into the company's troubled expansion drive.
The call came from union official Calvin Fisher yesterday, following revelations the company planned to close its civil construction business with the loss of 77 jobs in Dunedin, Central Otago and Southland.
Mr Fisher, the Amalgamated Workers' Union New Zealand (Southern) secretary, said Delta's expansion in recent years had been ''an unmitigated disaster'' for the company and its workers.
That included the decision to spend millions acquiring smaller companies around the South Island as part of a push to secure more work for Delta, which had backfired in places, he said.
The Office of the Auditor-general was already scrutinising Delta's multimillion-dollar land purchases at Jacks Point, in Queenstown, and at Luggate, but other investments also needed to be reviewed, he said. Almost 150 staff within Delta had since been made redundant - or were facing the axe - after closures or cutbacks in Dunedin, Central Otago and Christchurch in the past year.
''They've ruined a lot of people's lives, they've buggered up a company that should have been successful in the community, and they've gone and stuck their noses into other regions and made an unmitigated disaster of all of them.
''The question has to be asked - who is responsible for these decisions?''The Otago Daily Times was told yesterday Delta may have spent more than $10 million buying companies around the South Island in recent years.
Delta staff responded with a list showing they had spent at least $4 million buying 10 companies - together with equipment from an 11th company - between 2002 and 2010.
Three of the purchases were overseen by Delta chief executive Grady Cameron, who joined the company in January 2009, including a greenspace business in Nelson which remained ''successful and profitable''.
However, Mr Fisher said others had backfired, including the purchase of Lakes Contracting Services Ltd in Queenstown in 2007, which lost its contract with the Queenstown Lakes District Council soon after.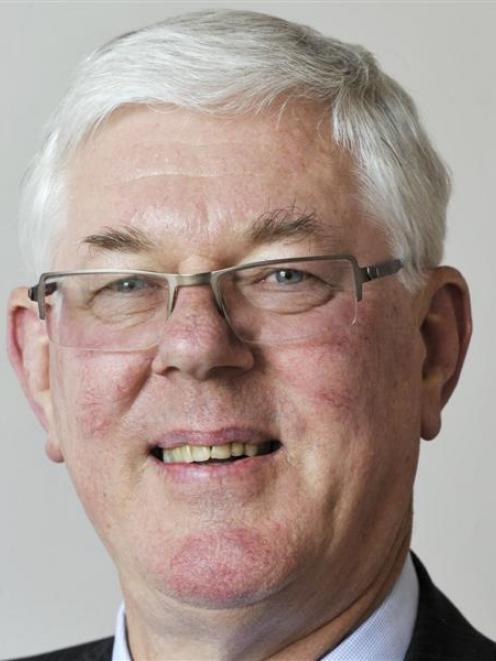 Dunedin Mayor Dave Cull said the company's expansion had been an attempt to turn around the flagging financial fortunes of its civil construction arm.
''It didn't work and they acknowledge it didn't work.''
Investment decisions needed to be questioned, but whether property purchases were right or wrong would be decided by the Office of the Auditor-general's inquiry, Mr Cull said.
The council did not have the expertise to scrutinise the company's activities itself, but relied on Dunedin City Holdings Ltd - Delta's parent company - to do so, he said.
Mr Cull was confident DCHL was doing that and saw no need for a fresh inquiry, but would not comment on the performance of Delta chief executive Grady Cameron.
''That's not my job ... I have confidence in the board and management of Delta if DCHL tells me that they do, because that's their job - to question that.''
DCHL chairman Denham Shale said he had confidence in Mr Cameron.
''From where I sit, I'm quite happy with the situation.''
However, he commiserated with Delta staff facing job losses as a result of the restructuring, and said some of the company's earlier investment decisions would not happen now.
''I don't think you'd find those decisions would be made anymore.''
Delta chairman Ray Polson said the board also had ''full confidence'' in Mr Cameron and the rest of Delta's senior management, who were taking ''difficult, but necessary, steps''.
Mr Shale outlined some of the cost to Delta of its company purchases when he announced a $9 million write-down in investments last year.
The sum included $7.5 million for the Jacks Point and Luggate properties, but also $1.5 million for companies bought by Delta ''which now aren't performing as well'', he said.
However, Mr Cull said Delta's woes also stemmed in part from an earlier multimillion-dollar shortfall in dividends from DCHL to the council, and the review by Warren Larsen that followed.
DCHL now wanted its subsidiaries to focus on more reliable revenue streams, and Delta's upheavals were ''part of that process'', he said.
However, he denied claims from Mr Fisher the council was to blame for Delta's plight.
Mr Fisher said the lack of council support was the ''real tragedy'', and Delta's withdrawal could see larger contractors' prices rise. The cost of that would ultimately be borne by ratepayers, Mr Fisher warned.
Mr Cull rejected that, saying Delta was an investment - not a service company - and existed to return a dividend to the council.