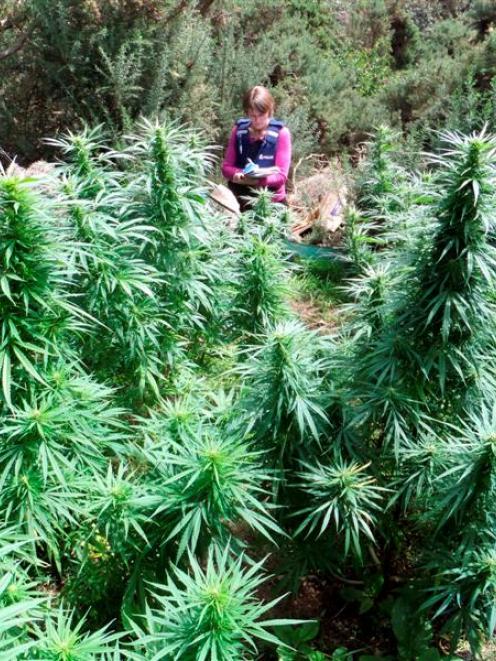 Cannanbis with a potential street value of a quarter of a million dollars has been stumbled upon by outdoor enthusiasts in and near Dunedin.
Police are asking residents to ''keep an eye out'' for bright green cannabis plants or suspicious behaviour as the end of the outdoor growing season nears.
In recent weeks, police removed ''small but high quality'' plants from Otakou (36 plants), Northeast Valley (40) and Berwick (22), Detective Hamish Barrons, of the Southern district organised crime squad, said.
In each case, the plants were being grown on private land surrounded by gorse, and were discovered by outdoor enthusiasts.
No arrests were made, and the plants were destroyed.
A quality plant could net about $2500, meaning the operation led to the removal of cannabis plants potentially worth up to $245,000.
Cannabis could grow up to 2m tall and its bright green meant plants stood out among gorse, Det Barrons said.
Plants tended to be grown in semi-rural areas, and harvested in April.
''It doesn't take a lot of science to grow weed.''
He urged anyone who had spotted cannabis plants or suspicious activity to contact police. Useful information includes a description of the location, date and time when plants are spotted, and the registration of any vehicle seen.
If you have information, phone Det Barrons on (03) 471-5032, or provide information anonymously via Crimestoppers on 0800 555-111.