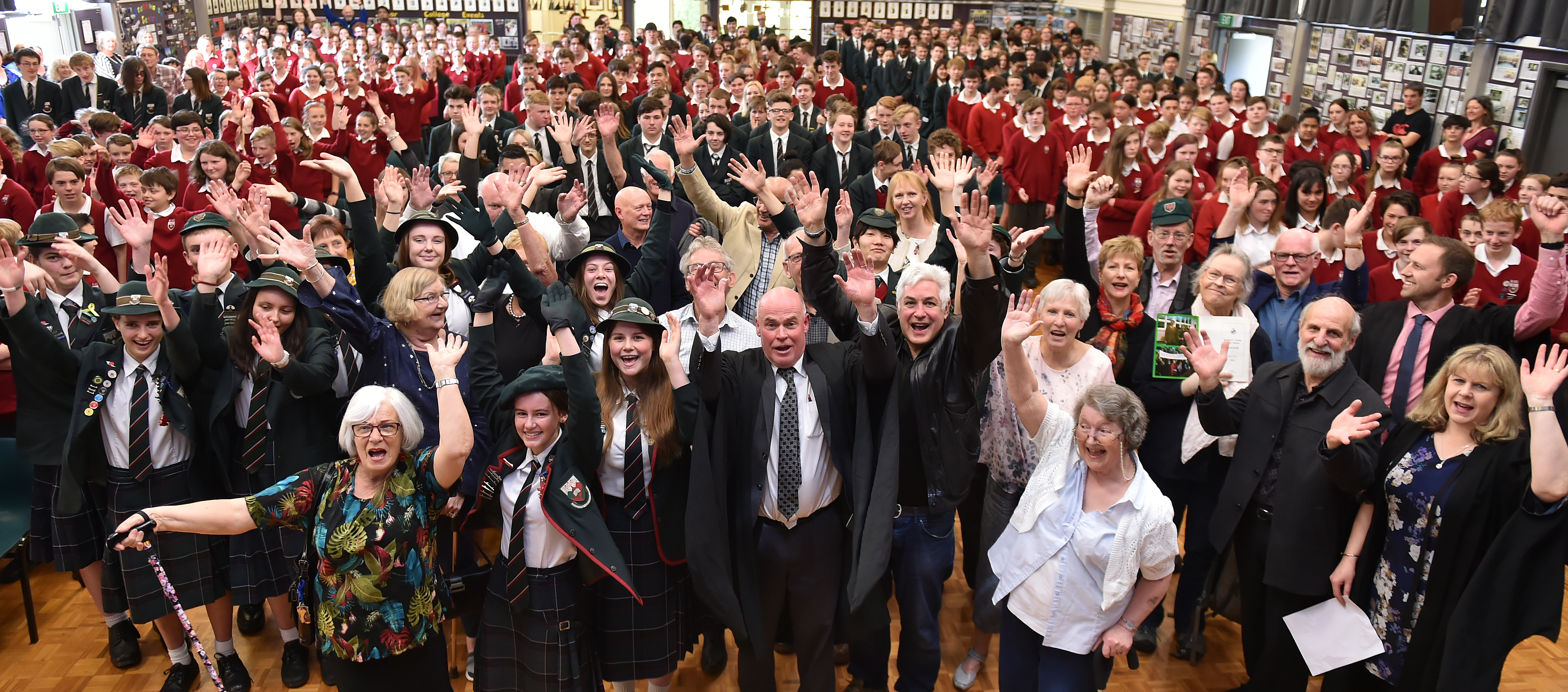 Former pupils have come  from  far and wide to attend Kaikorai Valley College's 60th reunion in Dunedin this weekend.
Deputy principal John Downes said former pupils were returning to their old school from parts of Australia, the United Kingdom and Canada, and the school's first  American field scholar, Vicky Grant, was  coming from the United States.
The school, which opened in 1958, is hosting various activities over the long weekend.
At least 270 people had registered, but Mr Downes was expecting a few more before festivities began  last night.
"Dunedin people are notorious for being last-minute."
A formal assembly was held at the school yesterday morning at which the pupils heard about the school's history from a variety of people, including Mr Downes, a former pupil himself.
Senior student leaders were decked out in period school uniform, with  hats for the girls and caps for the boys, while senior management staff dressed in gowns.
"I planned for it to be formal, like it would have been in the past," said Mr Downes.
To set the scene he threatened students with a caning or dish-washing duty, much to the audience's enjoyment.
Festivities included a supper in the school hall last night. 
There would be  photos and school tours today and a dinner at the Town Hall tonight.
The college celebrated its 50th anniversary in 2008 and  nearly 1200 people attended.
While a 60th reunion might not be as significant, Mr Downes said there was a lot of pressure on the reunion committee to host an event.
"I don't know what it is about KV, but people here like to keep connections."
The 540-pupil school had a lot of continuity, with many students coming back as staff. Of the present 78 staff members, 10 were former pupils, including the principal, Rick Geerlofs.
Mr Downes had been involved with the college for 38 years but was retiring this  year.
"In fact we've just hired another ex-KV student. It's something quite special."
- Zahra Shahtahmasebi