Gender bias, the media, Covid-19 and cannabis were up for discussion during former prime minister Helen Clark's visit to Dunedin yesterday.
Miss Clark was joined by Labour Taieri candidate Ingrid Leary, as she delivered the ninth Dame Dorothy Fraser Lecture at the Kings and Queens Performing Arts Centre.
The annual lecture honours the late Dame Dorothy Fraser and highlights the achievements of women in politics. It was full circle for Miss Clark who had delivered the first lecture in 2012.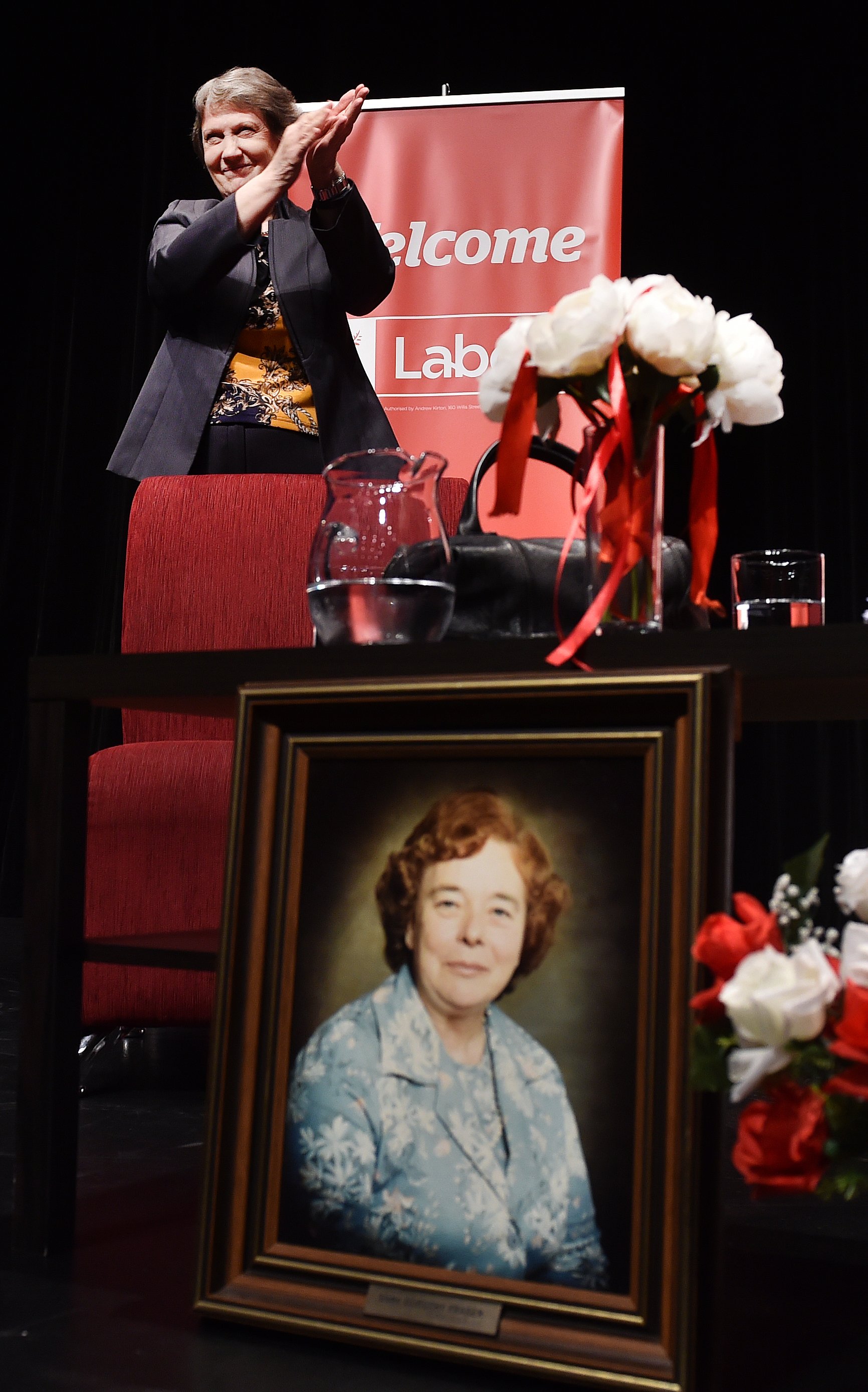 She answered questions posed by Ms Leary on a range of topics in front a crowd of about 500 people, including whether she consciously thought about becoming prime minister.
"Clare Curran [Dunedin South MP] is being so direct and honest about her experience as a woman MP, it brings back a lot of of memories of what it was like to break in [to politics]," Miss Clark said.
"I thought perhaps in my wildest dreams one day, I might become a minister," she said.
Ms Leary also asked what she thought about the culture of misogyny in Parliament and scrutiny from the media, topics raised last month by Ms Curran.
"There's different kinds of bullying of women now, and that comes with social media."
Miss Clark said 24/7 media coverage also meant it was a different environment to when she began politics in 1981.
On the topic of cannabis and the upcoming referendum, she said drug use needed to be addressed as a health issue and not a criminal issue, and was "thrilled" it had been brought to attention.
Earlier, Miss Clark supported Ms Leary's campaign at the Mosgiel RSA.
While discussing the Covid-19 pandemic after talking to a crowd of about 30, she said she supported the way the Government had responded.
Miss Clark jointly chairs an independent panel that reviews the World Health Organisation's global co-ordinated response to the pandemic.
"The sooner people take on board best knowledge and practice on what can work to contain it, the better."