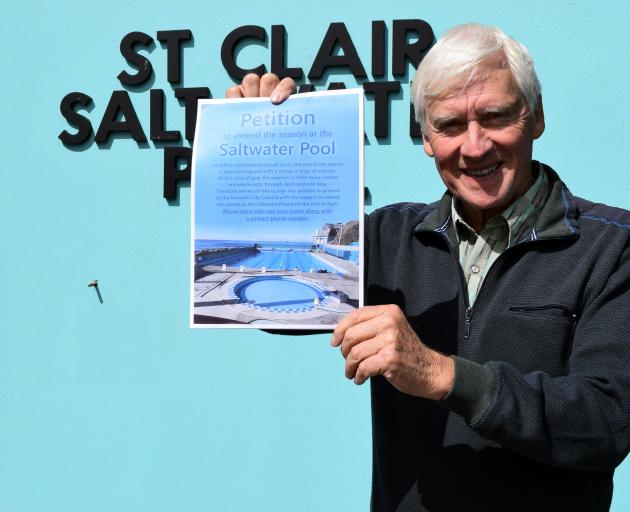 The Dunedin City Council should take the plunge and extend the season at the St Clair Hot Salt Water Pool, a swimmer says.
David Murphy, of Mosgiel, launched a petition asking the council to keep the pool open an extra month, closing the season at the end of April.
The 2019-20 season opened on October 1 and was scheduled to close at the end of this month.
More than 220 signatures were collected in 10 days since the petition was launched at the end of last month.
''There has been significant interest,'' Mr Murphy said.
Extending the season ''makes good sense'' because the weather was settled in April and people, especially children, would use the pool during the school holidays and Easter break.
The pool was an ''under-rated gem'' which promotes a ''very positive community spirit''.
He gave the petition to council city services general manager Sandy Graham on Monday.
The meeting was ''very positive'' and ''very open', Mr Murphy said.
Ms Graham, in an email to The Star on Tuesday, said there was an opportunity for the council to consider extending the season of the pool, because there were holidays in April.
''We are investigating whether we can meet the cost and staffing availability of doing this.''