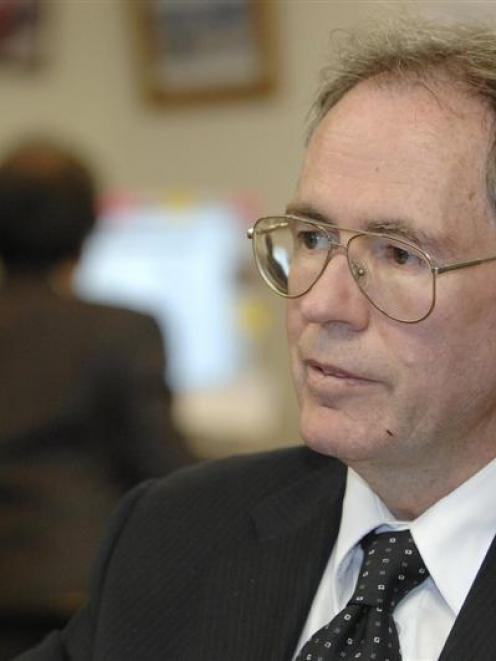 The Dunedin City Council is expecting best-practice governance from the Otago Rugby Football Union in return for its decision to underwrite the union's debt for the next three years.
The future of the ORFU's management will be the subject of a series of meetings between the union and the council, following the recent completion of an independent report on the issue.
The report, by PricewaterhouseCoopers, was initiated after the council bought Carisbrook last year for $7 million.
As part of the deal, ownership of the ground would not cost the council for the next three years, because the ORFU would pay a rental equal to the interest the council would pay on loans it took to buy the ground, and the union would maintain, operate and insure the facility.
In return, the council would guarantee the interest on the ORFU's seasonal debt for three years, up to a figure of $1.2 million.
The union's bank account was in credit in winter, but that changed in summer.
In the past, the union's bank had offered finance during that period, using Carisbrook as security, but that was no longer possible with the council owning the ground.
Council chief executive Jim Harland said last year the council also had to ensure the union was in the best position as the main tenant of the Forsyth Barr Stadium.
Deputy mayor Syd Brown said last night the meetings would begin next week, and the results of the review would be released once the two organisations had come up with "a resolution that satisfies the council's requirements".
"What we're looking at is a good governance structure. Therefore it's looking at the best way to deliver good governance for the ORFU going forward.
"I really can't go into it further than that at this time."
But he said the idea was to manage any risk for the council by making sure the union had best practice in place, something Pricewater-houseCoopers had been involved with in relation to other rugby unions.
The council had made a commitment to the union, and it wanted the best governance in place in return.
Cr Brown said he expected there to be some points of argument to be worked through before the issue could be resolved.