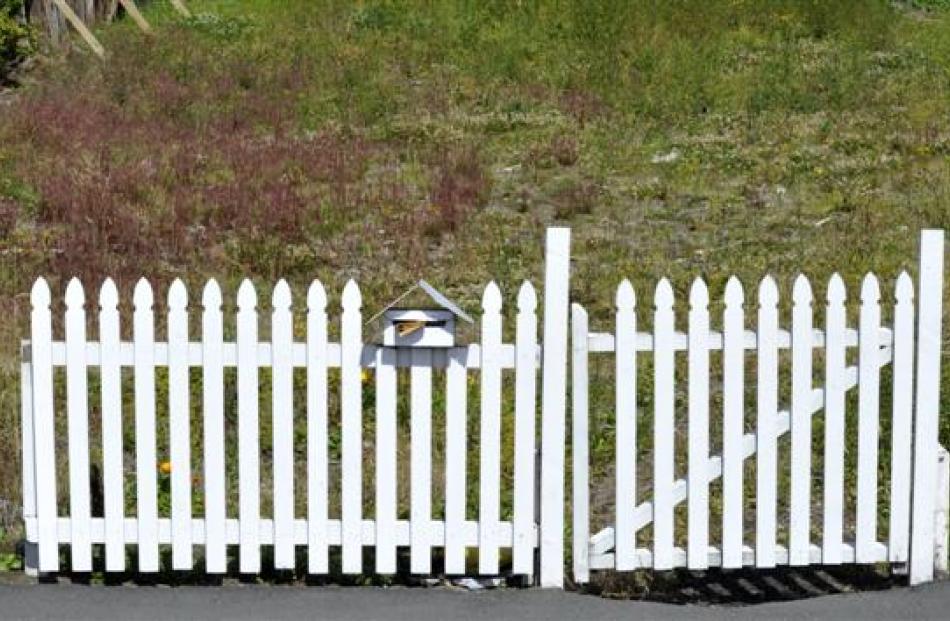 Dunedin's second generation district plan will play a big part in the city's growth. The document out for public consultation is imposing - it's 1600 pages long - but residents need to know about it, as Chris Morris and Craig Borley report in the final of this two-part series on the 2GP.
Dunedin's second generation district plan has one eye on the present and another fixed firmly on the future.
The 1600-page document, which is out for public consultation, seeks to manage everything from the threat of natural hazards and the use of heritage buildings to the size and shape of the humble garden fence.
But it is also looking years ahead, to a time when Dunedin's borders will grow, for the best places for that expansion.
Dunedin Mayor Dave Cull said it was there that the 2GP would play a big part in the city's future growth.
''It's the document that either enables or restricts what people want to do.
''It's hugely significant.''
Among the new approaches outlined by the 2GP was the creation of new ''transition zones'', identifying areas earmarked for future residential and industrial growth.
The zones identified about 25 areas on the fringe of the central city for future residential growth, four areas for new industrial development and an expansion of the harbourside zone.
Council city development manager Dr Anna Johnson said the transitional residential zones, in particular, were in part a response to signals from Wellington about the need for greenfield sites to promote affordable housing.
''We thought it was best to be prepared for that,'' she said.
However, the council also wanted to be more proactive about considering the best places for future development to occur, she said.
In the past, the council had dealt with a series of private plan changes - in locations including Outram - which sought to rezone rural land for residential use.
The problem was the plan change process was limited in scope, and the council could not consider the subject site against other potential candidates for development, she said.
''We felt it was more logical, and good strategic land use planning, to actually pre-empt those private plan changes by identifying better areas for urban expansion.
''We can't have our head in the sand about the fact there is a lot of national support for greenfield expansion. It's better for us to be in the driver's seat and identify where that should occur, and under what conditions, than pretend it won't.''
That did not mean the idea of an urban-rural boundary setting a limit on urban sprawl had been abandoned, Dr Johnson said.
It simply recognised a fixed boundary was not ''realistic'', and the need for ''sustainable managed urban expansion'' over time, she said.
''You do that by identifying a boundary and you do that by managing when and where urban expansion occurs.''
The transition zones had been identified based on criteria including sites close to existing urban areas, easily serviced by public transport and infrastructure, and close to existing community facilities.
The council also sought to avoid areas of productive rural land, at risk from natural hazards and protected landscape areas.
The willingness of landowners to have their properties rezoned was also considered, and reluctant parties ruled out, she said.
''There's no point imposing it on someone if they didn't want it, when there's certainly some people out there who ... requested it.''
The rezoning of each site would require a council resolution, and be activated based on demand and other triggers, but was expected to happen gradually.
Each site would also have to go through further steps, including a development plan and assessing any necessary consent conditions, she said.
''It just identifies that this is a logical place to provide for [future development],'' she said.
Harbourside visionBut the eye on expansion did not stop there - the future redevelopment of Dunedin's harbourside zone was also given a gentle nudge forward by the 2GP.
The plan sought to simplify the rules governing the mixed-use zone covering the harbourside area south of Steamer Basin, to encourage a future built around cafes, bars, restaurants and apartments.
But it also sought to sidestep one of the biggest impediments to development in the area - the state of the waterfront's dilapidated wharves, Dr Johnson said.
The existing district plan required any development of the area to include a multimillion-dollar refurbishment of the wharf.
That expected the wharf would become a new waterfront public ''promenade'', nestled between the water and new developments.
But the 2GP allowed for the entire vision to be pushed inland, with a shared pathway built on firm land instead and buildings further inland.
That would still provide a public space at the water's edge, while sidestepping the need to invest in the wharf's redevelopment, she said.
''That was a huge investment impediment.''
The result could be the eventual demolition of the wharf altogether, while development instead occurred in a staged manner on land, she said.
''The wharf's in a really bad state, so you have to presume if it's not upgraded it could be demolished at some time in the future, because it's going to continue to degrade.
''I hope at some point that wharf will get upgraded, but it's not holding the development to ransom with that wharf upgrade as a condition of any development occurring.
''It's a lot easier to achieve practically.''
Retail activityThe 2GP also sought to encourage more activity inside the warehouse precinct, including a move to allow boutique retail, as the area continued to regenerate.
But, in other areas, the council was seeking to place firm limits on any further spread of retail away from the central city and existing outlying zones, Dr Johnson said.
The city was grappling with a retail retraction, fuelled by the rise of internet shopping, which left the city with ''far too much land'' for retail and office use, she said.
At the same time, areas like Andersons Bay Rd had seen a proliferation of trade-related retail on industrial-zoned land, she said.
Those were not seen as a direct threat to George St, and had been regularised through the creation of new mixed-use zones, she said.
However, further expansion of that sort of activity could be a threat, and would be discouraged, she said.
''We cannot keep giving over industrial land to the expansion of retail, because we have enough now.
''We're at the tipping point in terms of really seeing some almost systemic failure of some centres. Arguably we're already seeing it in places like King Edward St, where the centre is near failure because you lose that critical mass that draws people there.
''Successful retail environments are about critical mass.''
The public has until November 24 to make submissions. Detailed information about the 2GP is available on the council's website.