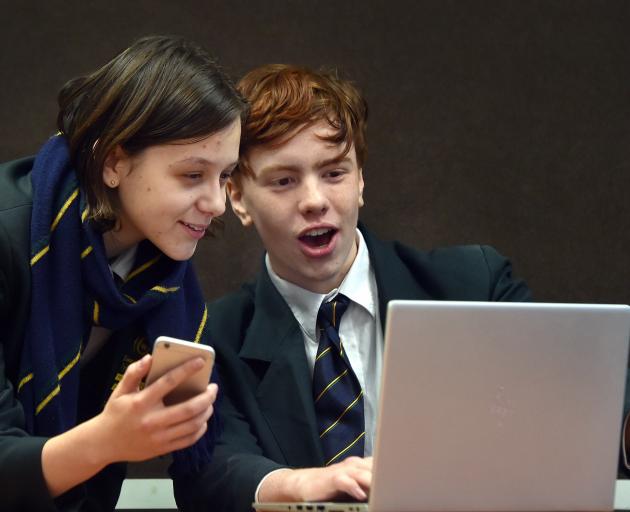 The next great computer game may very well start here in Dunedin today.
Dozens of year 12 and 13 secondary school pupils studying the digital curriculum will spend this weekend at the inaugural Dunedin Schools Game Jam, where they will design and code a fully-fledged game.
The jam is being hosted by the Otago Polytechnic Centre of Digital Excellence (Code) as part of Techweek 2021.
Pupils met last night to form teams and were assigned themes on which to build their games.
Throughout the weekend, mentors from the local game industry, as well as staff and senior students in the bachelor of information technology programme, will be on hand to guide the pupils and offer advice and feedback on the games as they progress.
The event aims to foster friendships, increase confidence and create opportunities within the game development communities.
Pupils also get to challenge themselves and their creativity, explore new roles and develop and refine skills.
Otago Polytechnic information technology principal lecturer Adon Moskal said the Game Jam was part of a nationwide series of events showcasing New Zealand's fast-growing technology and innovation sectors.
"Over the past several years, Dunedin has firmly established itself as a viable destination for major game studios.
"Now, with the help of Code, Otago Polytechnic is proud to be able to host an event that offers budding game developers a taste of this exciting industry.''
He said New Zealand's games scene was fast becoming a billion-dollar industry, and technology companies, both in New Zealand and globally, were in need of specialist game designers and developers.
The Game Jam will culminate in a mini showcase of the games tomorrow evening, where members of the public are welcome to watch.