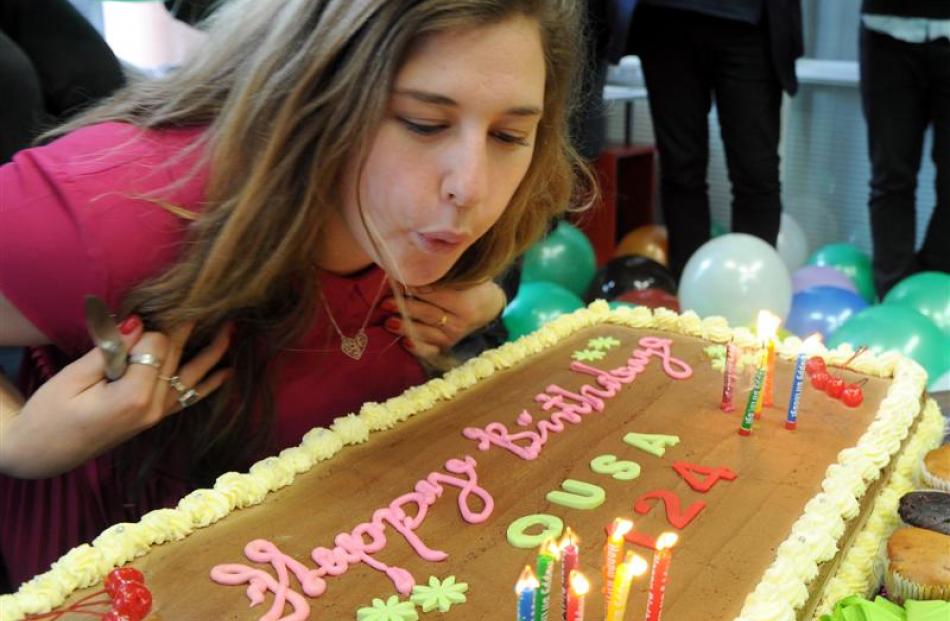 The Otago University Students' Association celebrated its 124th birthday in style yesterday with president Ruby Sycamore-Smith blowing out the candles on a massive cake.
Ms Sycamore-Smith said the association was proud it had lasted so long and was confident it would endure for another 124 years.
The association had weathered the introduction of voluntary student memberships better than other associations and was just getting on to plans for a big 125th celebration.