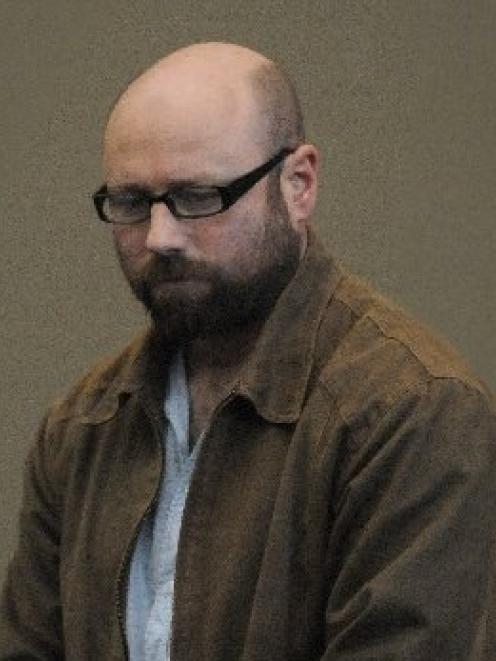 A man's appalling and woeful treatment of hens on a property described as "a death camp for chickens" was aggravated by amount of time it would have taken for them to get to the point where they were dying or almost dying of starvation or ill-treatment.
Their distress must have been obvious and could only have continued through callous indifference to their suffering, Judge Stephen Coyle said.
Michael Joseph Wilson (40), fitter and turner, was before the Dunedin District Court yesterday having admitted recklessly ill-treating hens resulting in them dying, and ill-treating hens, at Waitati, between June 2 and 9 last year.
He was convicted and sentenced to five months' home detention on the "reckless" charge, with a concurrent three-month term on the other charge.
The judge also ordered that he not possess or own any animal for five years. And he is to pay $1357 reparation to the SPCA and $3000 costs.
The summary said complaints from the public resulted in an SPCA inspection of the Double Hill property on June 2 last year.
There were about 200 hens on the property. About 20 hens had signs of stress and the hens were showing classic symptoms of starvation.
Wilson said he would be selling the hens. The 20 stressed hens would be euthanised.
On June 9, inspectors returned to the property.
An estimated 100 hens could be seen. There were sick and dying hens.
It was clear the hens were extremely hungry.
They gathered around the inspectors' vehicle and a large number flew on to the open tailgate pecking at anything the resembled food.
In one place a hen was pecking at two dead hens. In another place a sick hen being pecked by another hen was not responding to the pecking.
In a third place, there were eight dead hens and a sick hen with a few hens pecking at them.
The only apparent water supply was a very dirty and muddy pond. All water containers found were empty.
The veterinary postmortem report indicated no evidence of the hens having been fed.
It appeared the only content of their intestines was mud.
Prosecuting counsel Bill Wright submitted the offending was serious and aggravated by a history of complaints about Wilson's animal care.
A total of 48 hens had to be euthanised. The SPCA had tried for many months to try and help Wilson.
Counsel Andrew Dawson said the prosecution related to an under-resourced and under-prepared commercial venture.
Wilson accepted he should have asked for more help.
He unequivocally accepted responsibility.
He was co-operative with the SPCA investigators when interviewed and would comply with any sentence imposed by the court.
Wilson had no relevant previous convictions.
Judge Coyle described Wilson's care of the hens as "nothing short of woefully inadequate and inhumane".
The hens deserved to be properly looked after and given adequate food and water, he said.
From the summary of facts emerged a picture of a gradually deteriorating standard of care.
The SPCA had tried for at least a year work with Wilson in regard to the treatment of animals.
The veterinarian's description of the site as "a death camp for chickens" seemed apt; and the number of dead and dying hens an accurate reflection of how they had been treated.
Their starvation did not happen overnight. It was something to which Wilson could not have turned a blind eye.
If he been anywhere near them, it would have been as obvious to him as to the SPCA that they were starving.
Wilson had blamed factors including a lack of money, the judge said.
"There was the option of euthanising the hens. They are not hard to kill humanely," he told Wilson.
Imposing five months' home detention, the judge said had the sentence been one of imprisonment it would have been 11 and a-half months.