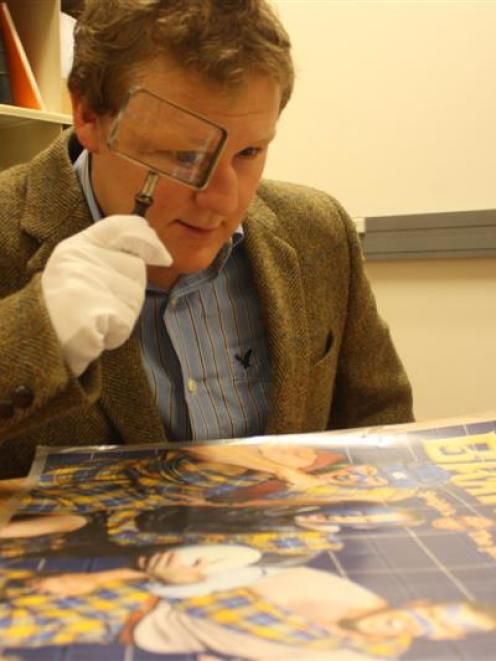 Wanted: one large sword and an oversized shield, thought to be hanging on the wall in rugby lover's home.
Toitu Otago Settlers Museum and the Highlanders are on a hunt for the weapons used by the rugby team's mascot ''The Highlander'' which was retired about three years ago.
Toitu Otago Settlers Museum exhibition developer Will McKee said the museum wanted to use the uniform to show the Scottish links to Dunedin for a Dunedin-Scottish exhibition next year.
''We would really like to use the items in our exhibition, if they found their way back to the Highlanders,'' Mr McKee said.
When museum staff contacted the Highlanders about using the uniform, they discovered an unsolved mystery. Highlanders marketing manager Doug McSweeney said in the chaos of the shift from Carisbrook to Forsyth Barr Stadium, the sword and shield disappeared.
A signed Highlanders jersey would be given to anybody who returned the lost sword and shield, he said.
Anyone with information about The Highlander's sword and shield can contact doug.mcsweeney@highlanders.net.nz.