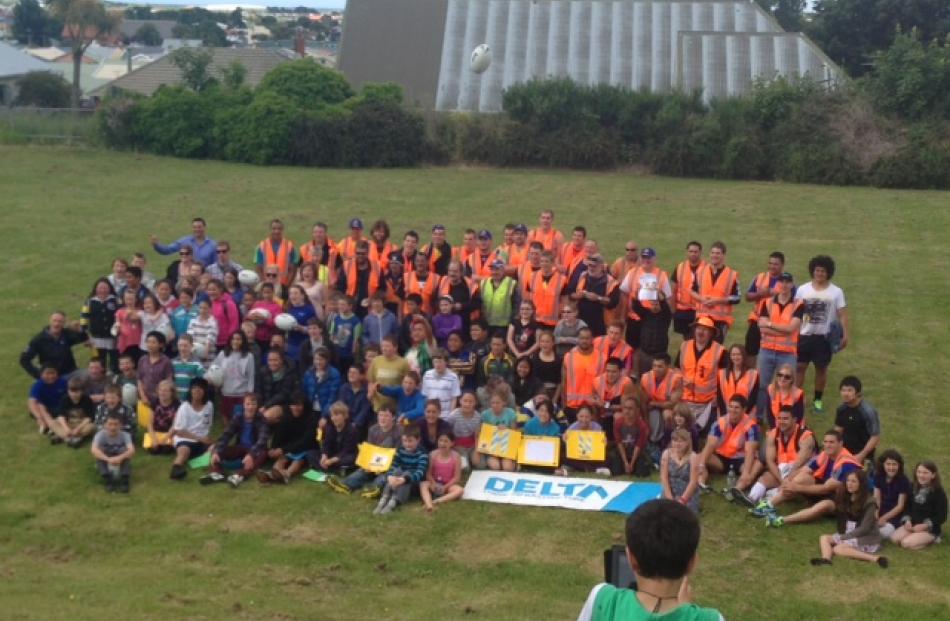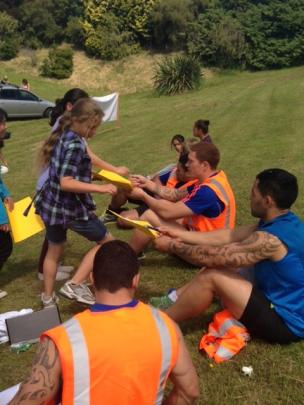 Members of the Highlanders rugby team cleaned graffiti from a motorway retaining wall in Caversham yesterday as part of a community project involving Delta and Keep Dunedin Beautiful.
The rugby players spent about an hour painting over graffiti then entertained Carisbrook School pupils, who collected signatures on their clothes and rugby balls.
A sausage sizzle was provided by Delta for the children.