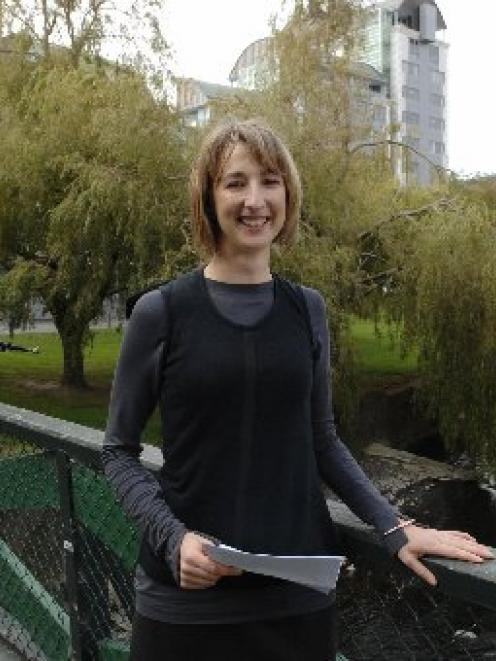 University of Otago new sustainability co-ordinator Hilary Phipps was brought up in Dunedin and now she is back she hopes to be able to make a real difference to the city.
Ms Phipps took up the university's new role of environmental sustainability co-ordinator at the end of February.
She said she was "excited" to be working in an area she was passionate about and wanted to make a difference in the city through her role at the university.
"I grew up in Dunedin, so it's really neat to contribute to the sustainability of the university and I guess walk the talk a little bit."
The number of students and staff at the university and also the importance it had to Dunedin presented her with a great opportunity to make a significant impact, she said.
She was "pleasantly surprised" by the number of sustainability related projects already under way at the university.
These included compost collection in some departments, the energy challenge, which aimed to lower electricity use on campus, recycling initiatives and incorporating energy efficient design into new and refurbished buildings.
A major part of her role would be "strengthening and co-ordinating" the projects that were already happening in a "kind of piecemeal fashion" around the campus.
Part of her role was also to develop the university's environmental sustainability plan, which would identify its sustainability goals.
Sustainability was important to the university because it could save it money, but there were also "really important" non-financial returns, which contributed to making the university an attractive place to staff and students.
Ms Phipps recently completed a PhD in environmental science at Auckland University. Before that she worked as an environmental investigator for the office of the Parliamentary Commissioner for the Environment.