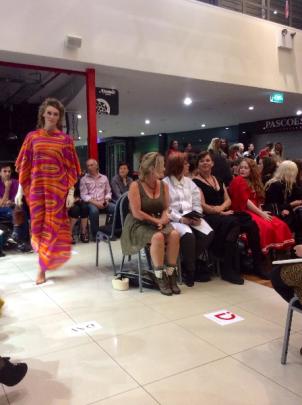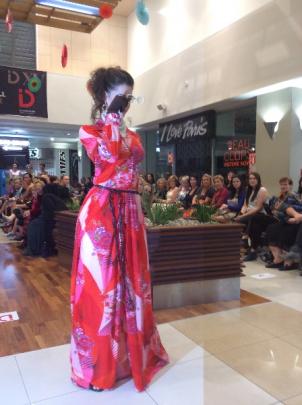 Exquisite garments from decades of vintage couture have attracted another sell-out crowd to an iD Dunedin Fashion Week event tonight.
Australian Charlotte Smith has returned to Dunedin with 22 outfits from The Darnell Collection, modelled to 240 people inside the Golden Centre Mall.
Her selection of luxury pieces fit within the theme Bold, Bright, Beautiful.
They originate from the United States, Hong Kong, France, Australia, Hawaii and the United Kingdom.
The Darnell Collection, passed on to Charlotte from her godmother Doris Darnell, now comprises more than 10,000 pieces and continues to grow.
Charlotte first came to iD in 2011 as the international guest of the iD Dunedin Fashion Show and has since returned annually to showcase parts of the collection.
The runway set-up in the Golden Centre Mall enables each spectator a front row seat.
For the first time as part of the Darnell showcase Dunedin singer/songwriter Kylie Price entertained the audience with three songs at half-time.