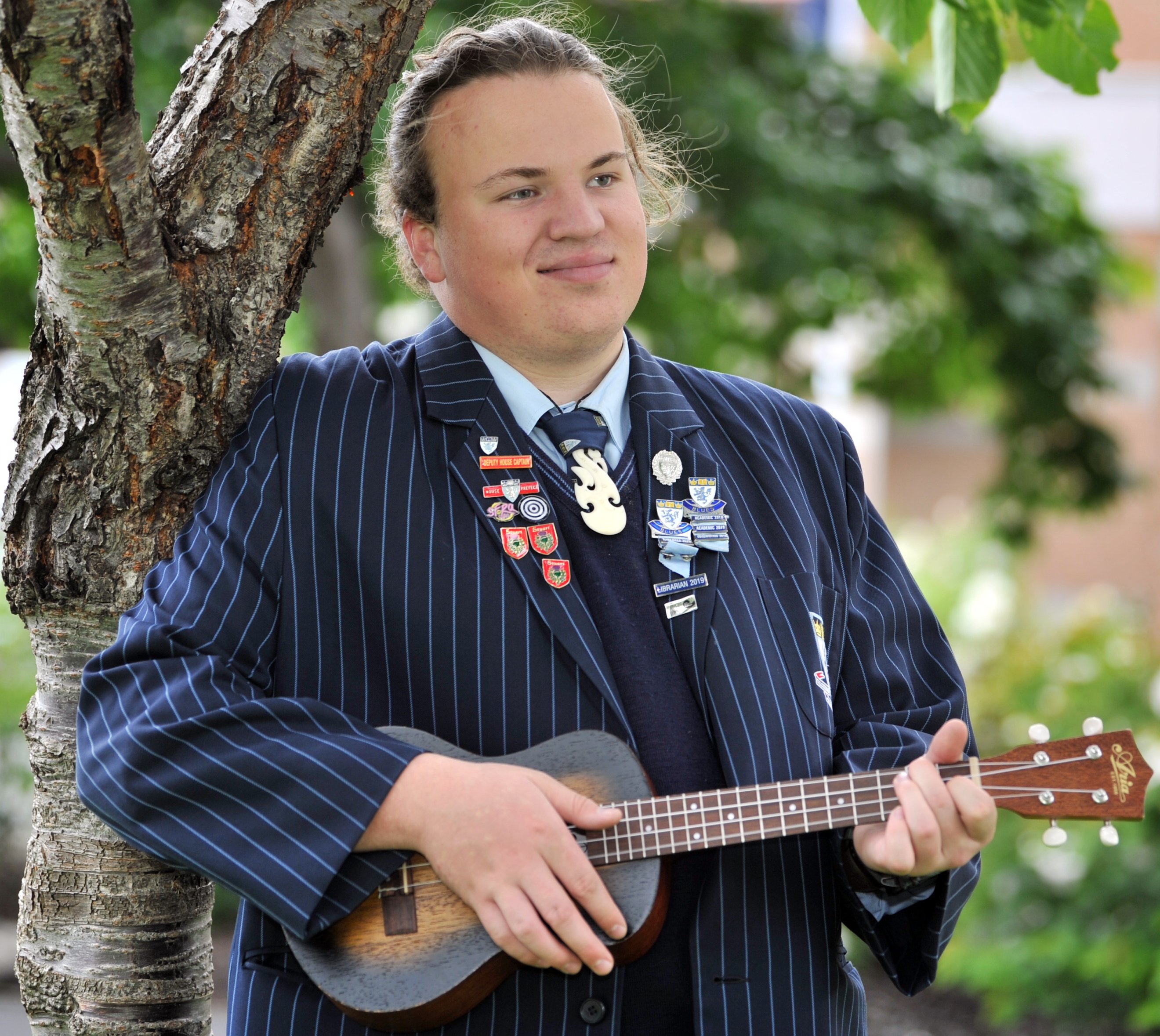 Right in the middle of NCEA exams, just when Tomuri Spicer was starting to get worn down by the pressure, a spark of excitement has re-energised him.
The 17-year-old King's High School pupil has just learnt he is the winner of a songwriting competition — the Uke-Can-Do-It Competition.
"I'm over the moon that I've finally won a songwriting competition, because I've spent so long writing songs and getting finalist placings and second placings, and now to finally get first is mind-blowing."
He said the song was called Different.
"It talks about how even though you may be different from the person sitting next to you, you shouldn't judge yourself as being better or worse; and you shouldn't have to accept anyone judging you for being better or worse, just because you're different."
He said the song's message was accompanied by ukulele, which was perfect for school pupils to perform in their ukulele orchestras.
"I wanted to write a song that would be fun to sing, easy to sing and have a good lesson to learn for future generations."
As part of his prize, Tomuri's song will be published in the 2021 Kiwileles Songbook, and Kiwileles schools will perform it at next year's events.
It is the second major success this year for Tomuri.
Earlier this year, he was named a finalist in the Lion Foundation Songwriting Competition with his song, Pohutukawa.
As part of the prize, he was able to record his song at Orange Studios, in Christchurch.
And to make his week even better, it was released on the Play It Strange compilation album this week.
He said it was humbling to know that people found value in his songs.