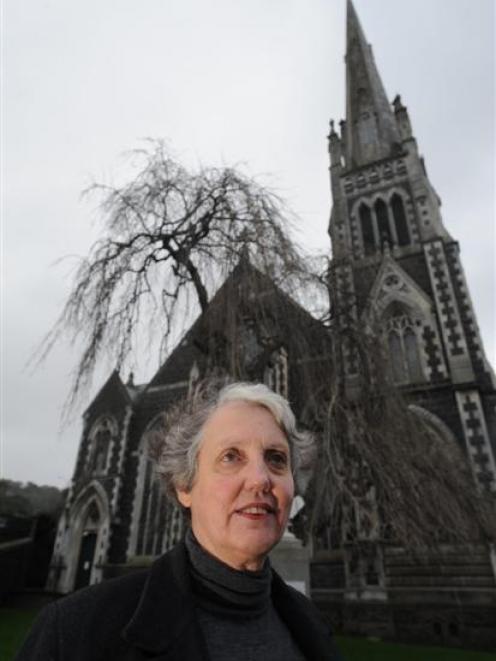 Historic Knox Church faces a future without insurance after being hit with a 300% increase in premiums, and the situation could be the same for other churches, its minister warns.
Insurance rates for older churches were expected to increase by up to 60% after the Christchurch earthquake, but the council of the 135-year-old Dunedin church was not prepared for its latest invoice.
Ten days ago it received a bill for $55,000, up from last year's $18,000.
"I don't think there are many churches in New Zealand that could absorb this hit," the Rev Sarah Mitchell said.
"We don't believe this is just an issue for Knox, but for many churches and for the community."
The cash-strapped church was "only just" managing on its current budget, recording a slight deficit over the last financial year, but could not find enough to cover the premium increase.
Last week the council decided it would not pay the bill, and would effectively go without insurance rather than cut its community commitments.
"We do not want to insure in this way, if this is the cost."
The council was now talking to insurance providers about its options, but Dr Mitchell confirmed to the Otago Daily Times that having no insurance was one possibility.
A church was "primarily the people, not a building", and she said even if Knox Church was insured for its full replacement value, it would never be rebuilt as it was.
Presbyterian insurance group secretary Douglas Langford, of Wellington, confirmed the premiums included fire and earthquake risk.
Other insurers had been considered, but the current one, Ansvar, was comparably the most affordable, he said.
Churches were expressing concern at the increased costs of insurance, and work would be done to ensure the premiums were paid.
Some churches would examine other insurers, but his response to that was, "Good luck to them".
All properties were insured and had been issued invoices. Payments were expected before the end of September.
"Church property is property held in trust, donated by past generations for the benefit of future generations and we have a trust obligation to ensure this value is protected."