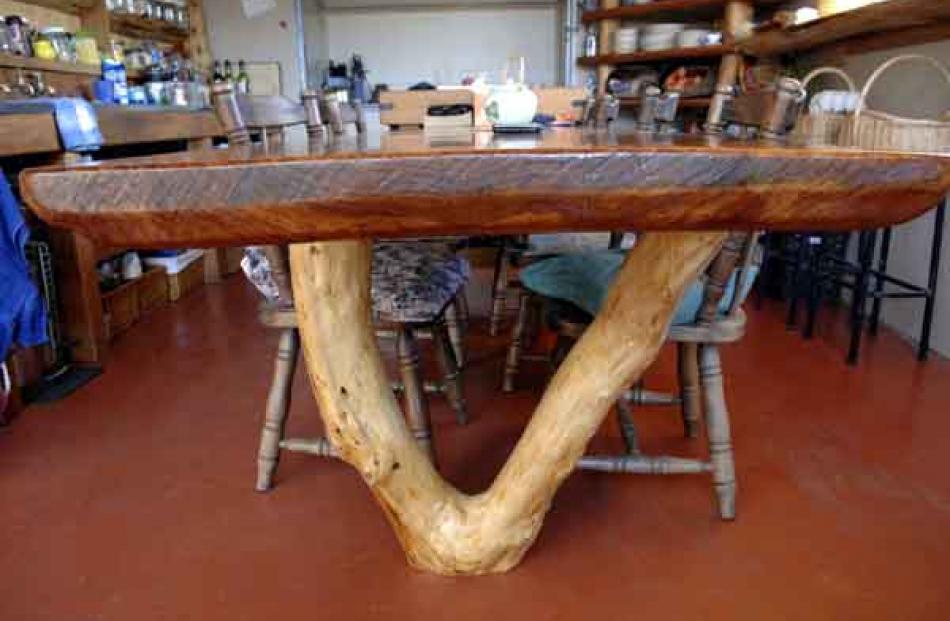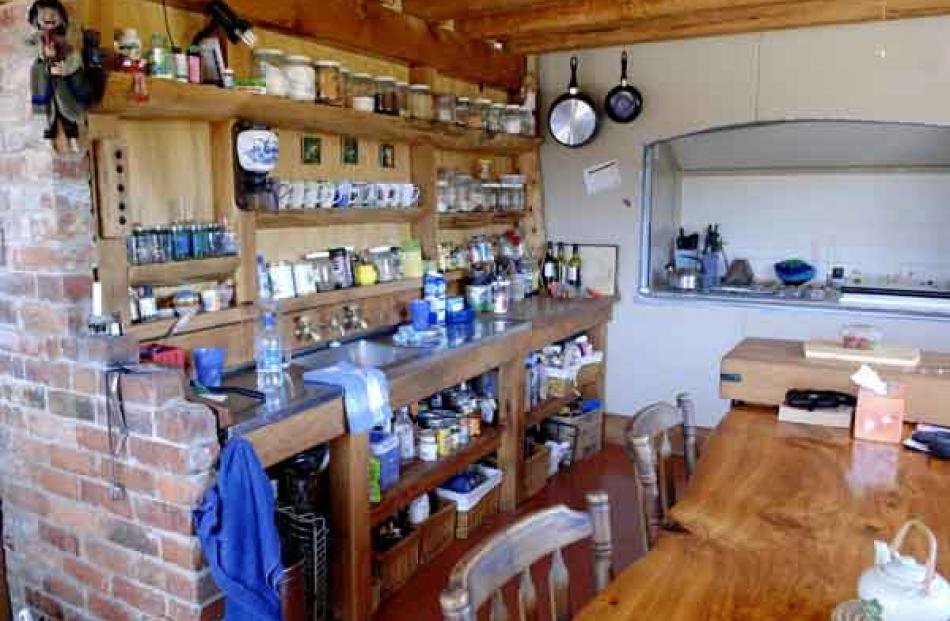 Who lives there: Writer Murray Grimwood (53) and teacher Jennie Upton (45), their cat and dog, and on and off, their two teenaged sons.
Where: 25 minutes north of Dunedin, off State Highway 1.
Claim to sustainability: Off-grid home, carbon-sink forest, bath vegetable garden.

If you go looking for a gadget or even an appliance in the Grimwood-Upton household you could be looking for a while.
Gadgets and appliances use electricity and as Murray and Jennie's home north of Dunedin is not hooked up to the national grid, they keep them to a minimum.
The power to run their household comes from a simple solar panel and a wood stove, with backup from a petrol generator when needed.
They do have cellphones, laptops, a stereo, a washing machine and a television.
However, the stereo is from a car (uses less voltage) and the television (which is only turned on to watch the odd movie) and washing machine run off a generator.
"We've not made any real sacrifice to go off-grid," they said.
But why, many of us would ask?

It came down to two things.
They owned a forestry block 25min north of Dunedin, buying it in 1994 for its carbon-sink forest, and their home in Waitati, which was part crib, was restricting the growing family.
With those issues in mind, along with Murray's desire to have a go and see what he could build on a $50,000 budget, the family decided to build on the block four years ago.
"We wanted to see what we could do on a tight budget."
So the open-plan, two-level home was built using "super-insulating" chiller panels, usually used in cool stores, with the few inside walls made of single sheets of plywood, and the north face of the house mainly windows.
The windows for the large conservatory, which traps the sun and feeds the heat back into the house through wooden air vents, came from the old Ansett terminal at Dunedin airport.
Various ingenious uses of air circulation had been used to keep the house warm, he said. "It's super-efficient."
They used offcuts of wood people did not want to create a large kitchen table, stairs and shelving.
Lighting is provided by home-made LED lights, which use barely any electricity, and cooking is done on a gas hob and wood stove.
The fridge is a converted chest freezer, placed on the shady, south side of the house. Its body sits outside the house but is accessible by its lid, which has been built into the kitchen.
When they need to turn the petrol generator on for the front-loading washing machine, the few gadgets they have, like the computer and phones, are charged up as well.
It costs about $30 a month to run the generator.
Ms Upton said they made a conscious decision not to have "gadgets" in the kitchen, foregoing the jug, toaster and microwave as well as the hair dryer and heated towel rails found in most family homes.
"If you don't have it, you don't use it." The same went for "buying stuff".
They thought before they bought, purchasing New Zealand made or grown if they could, she said.
"The biggest issue is reducing what we make or create. It's reducing consumerism rather than trying to come up with clever ways to get rid of what we make," Mr Grimwood said.
The aim is to use as little energy as possible, so they don't have to create a lot.
They used a solar panel because the "sun is free and is the original source of all energy", he said. While they had never run out, they had "got pretty low a couple of days in winter".
The house is 12 volt, rather than a normal home's 230 volt system.
Ms Upton said their sons were well used to having to budget energy and were pretty practical by nature.
"They're pretty self-sufficient. They know if they want to play the stereo loud, it has to be their car stereo."
If they want to watch TV, the deal is that they have to fork out for the generator.
Which they did - but would not let their parents watch unless they chipped in, he said.
"We don't miss TV, but then we were never much of TV people. I wouldn't have time," Ms Upton said.
The wood stove also heats the biggest hot water cylinder - a former industrial distilling tank holding 1000 gallons - most people would ever see in a house.
Forty acres of trees remain on the property, providing their "carbon sink".
However, some had been cleared for Ms Upton's extra-large vegetable garden, comprising nearly 30 baths sitting on a sunny slope.
The baths were the result of the clay soil, which was not conducive to gardening, and problems with rabbits, she said.
Lettuces, beans, peas and garlic were some of the plants she has successfully grown with the help of good compost and mulch.
She put an old shower door over the top of one creating a glass house.
"They grow like topsy and are so much easier to maintain."
Milk is bought in cartons and then used to grow plants in.
They plan to cut down the macrocarpa trees they planted before they built as they are starting to block the house's sun. The wood will be used for firewood and in their place fruit and nut trees will be planted.
Transport is an issue, living so far out of town, but the bus service has improved and they can text when they need to be picked up.
Ms Upton drives into town, where she joins a car pool to get to school in Port Chalmers.
When they are in town they make good use of their time, doing as many things as they can.
They also use their bikes a lot and admitted to owning a Landcruiser and tractor - but they only used them when needed for a specific task, Mr Grimwood said.
Photos by Linda Robertson; prints available from otagoimages.co.nz.