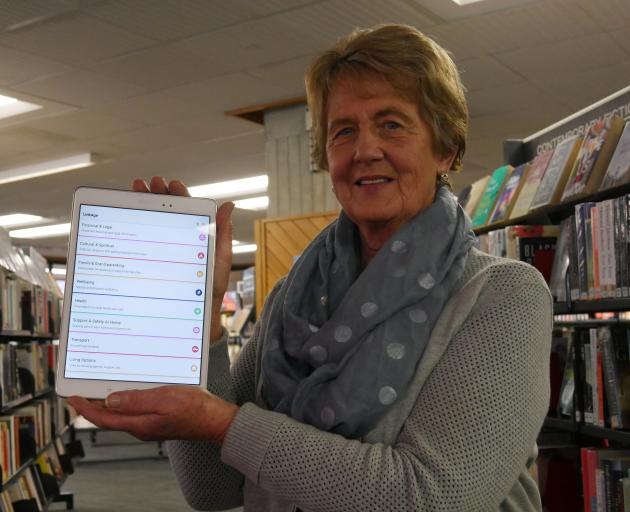 A new app with links to services and information for older people has been launched.
LinkAge is a collaboration between Presbyterian Support Otago, Age Concern and the Dunedin Public Libraries.
The app was funded by the Gig City funding, and a launch was held at the public library on Friday afternoon.
A community development team worked on the app, with input from the community to ensure it included a useful range of information and was easy to navigate.
Presbyterian Support Otago (PSO) chief executive officer Gillian Bremner said some older people were living alone, and limited mobility prevented them from getting out as much as they would like.
The app allowed them to connect with the outside world in a way they may not have been able to otherwise, she said.
PSO community development facilitator Adrienne Henderson demonstrated how to use the app to the audience of about 40 people at the launch.
It had local and national information that was "relevant'' to what people wanted, such as where to find a nearby church or Justice of the Peace, she said.
Age Concern executive officer Debbie George was "absolutely delighted'' to be part of developing the app and its launch.
Social isolation was an epidemic, so the app was a great way for people to access information, she said.
"It's so exciting to know that it's going to be right there at people's fingertips.''
In the past 12 months, Age Concern received 6000 more requests for information compared with the year prior, she said.
She thought the app would be a hit, and hoped it could eventually be used Otago-wide.
The LinkAge app will be available to download from the App Store (Apple) and Play store (Android).
JESSICA.WILSON @thestar.co.nz