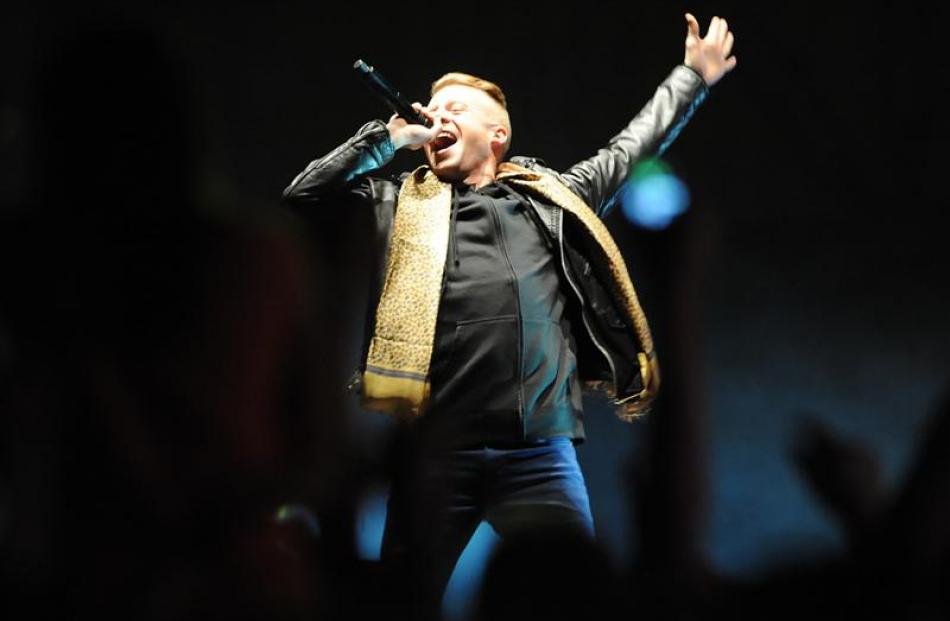 A wave of success swept through the stadium and riding on top of it, with an arm waving in the air, was Macklemore singing: ''I wear your granddad's clothes, I look incredible, I'm in this big ass coat, From that thrift shop down the road''.
The lyrics are from Thrift Shop - one of the songs which sent the Seattle rapper and his producer mate Ryan Lewis rise from an aspiring little-known act this time last year, to one of today's biggest names in hip-hop.
And if there was ever any remaining doubt in the duo's minds about their new-found popularity, Dunedin students washed it away with a torrent of screaming and cheering at last night's OUSA Orientation concert.
With more than 5500 fans swarming the Otago Daily Times stand in the sellout concert, OUSA president Francisco Hernandez said it was not only the biggest night on the 2013 Orientation schedule, but the largest event the association had produced.
Macklemore will now perform in Auckland and Wellington.