Although its chairwoman and deputy chairman are changing, the Otago Museum Trust Board will maintain considerable continuity and strength, the board deputy chairman Malcolm Farry says.
Mr Farry recently submitted his resignation and yesterday attended his last meeting as a Dunedin City Council appointee on the board.
Long-serving board chairwoman Margaret Collins yesterday also chaired her last meeting of the board, having recently been replaced as Clutha District Council representative.
Clutha district councillor Gaynor Finch will replace her as Clutha representative at the board's annual meeting in February.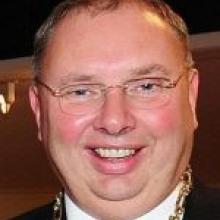 Mr Farry is being replaced as a council appointee by Graham Crombie, a chartered accountant who is chief executive of Polson Higgs business advisers, and a former president of the New Zealand Institute of Chartered Accountants.
Mr Farry said Mr Crombie, who attended yesterday's meeting, was a highly experienced board member who would bring considerable strengths to his role.
There was something of a "grey area" about when some new appointees took up their roles after three-yearly elections, and Mr Farry noted that in some cases new district council appointees were taking up their appointments at the first meeting of the next year after the elections.
There was considerable continuity and experience on the board, with the three other city council appointees, Councillors Syd Brown, Colin Weatherall and Kate Wilson, reappointed, he said.
Mr Farry had been on the board for 10 years, during two redevelopments of the museum building and the opening of the museum's Tropical Habitat, which includes a butterfly house facility.
He had stepped down because he thought it was time for someone else with a fresh vision to take on the role as the museum moved towards a new phase of its development.