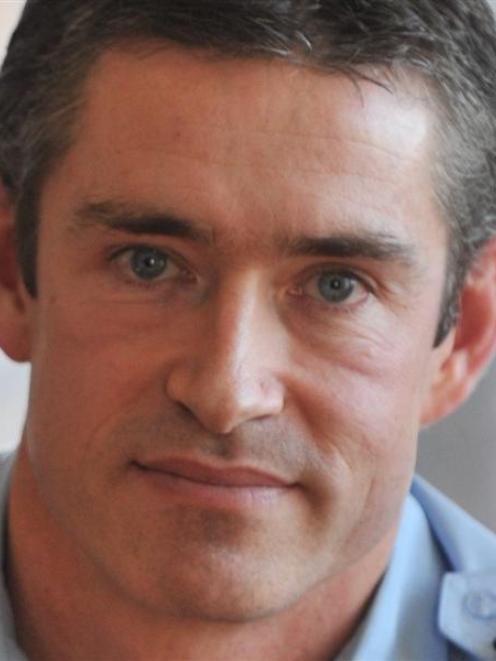 Otago's top policeman has been shoulder-tapped for a national role.
In an email addressed to colleagues, partners and friends, Southern district commander Superintendent Andrew Coster said he had been recommended for the role of assistant commissioner: strategy and transformation.
He was in Wellington yesterday and unavailable for comment.
A Southern police spokesman said police could not comment as the appointment was not yet confirmed.
It is understood to be a new position based at Police National Headquarters in Wellington.
''It is with sadness that I consider the prospect of moving on from Southern district so soon,'' the email said.
''I will be working hard to ensure a good handover of current initiatives to minimise any loss of momentum; there are some great things on the go here. I leave behind a very competent district leadership team, who I am confident will continue their excellent work ...
''My time in Southern district has been hugely rewarding and I am thankful for the wonderful contacts I have made here. My departure date is not yet set and I will be making the most of the time I have left to make contact in person, as far as I am able.''
In the email, Supt Coster said the opportunity had ''presented somewhat sooner than I might have anticipated''.
''It represents a great opportunity to be closely involved in shaping the future direction of Police, which I am excited about,'' it said.
Supt Coster has led the Southern district since October 2013 after arriving from Auckland Central, where he was area commander.
He is New Zealand's youngest district commander and has been spoken of in policing circles as a potential future commissioner.
Supt Coster was born in Dunedin and raised in Auckland.
He has overseen the appointment of several younger officers to inspector roles and a transformation of the focus of policing in the district, as well as several challenges.
These include: an Independent Police Conduct Association's findings into the failings of a Central Otago police investigation in 2005, which led to the wrongful conviction of a teenager relating to a vehicle crash with then constable Neil Ford; the tragic deaths of Bradley (9) and Ellen (6) Livingstone at the hands of their father; and further incidents in Central Otago, including police bullying and the conviction of a serving officer for producing an intimate visual recording with his police-issued iPhone.