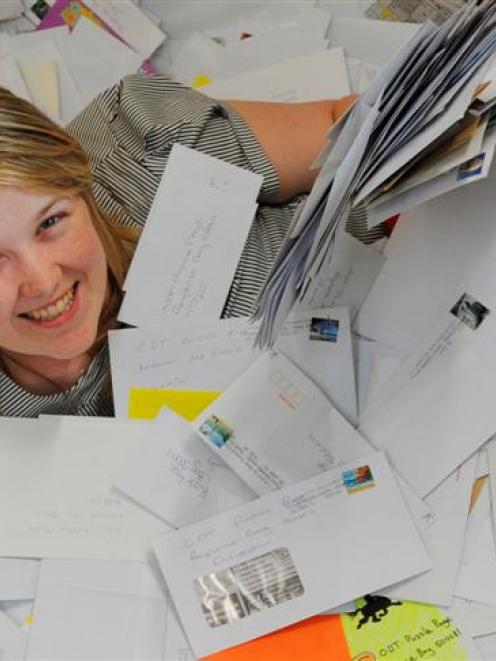 At a time of the year most people are relaxing,
Otago Daily Times
marketing co-ordinator Jess Peck has been run off her feet.
Miss Peck has been dealing with the more than 15,500 entries received for the ODT puzzle page competition over the past week from readers throughout the South Island.
''The response has been amazing. It's been really, really good,'' Miss Peck said yesterday.
''I think people enjoy having something to do over the holidays.''
The competition offers the chance to win a $10,000 Arthur Barnett prize pack, including two Sony television sets, a bed pack, kitchen pack, living pack and beauty pack, as well as 10 $250 vouchers.
The latest winners of Arthur Barnett prize packs in the ODT Summer Times puzzle page are. -Sony TV: Cris Ross, of Waimate. $250 Arthur Barnett voucher: Barry Kendall, of Dunedin.
The final prize draw will be published in the ODT on Monday.
The Extra! Kids' school holiday puzzle page prizes will be drawn on January 16.