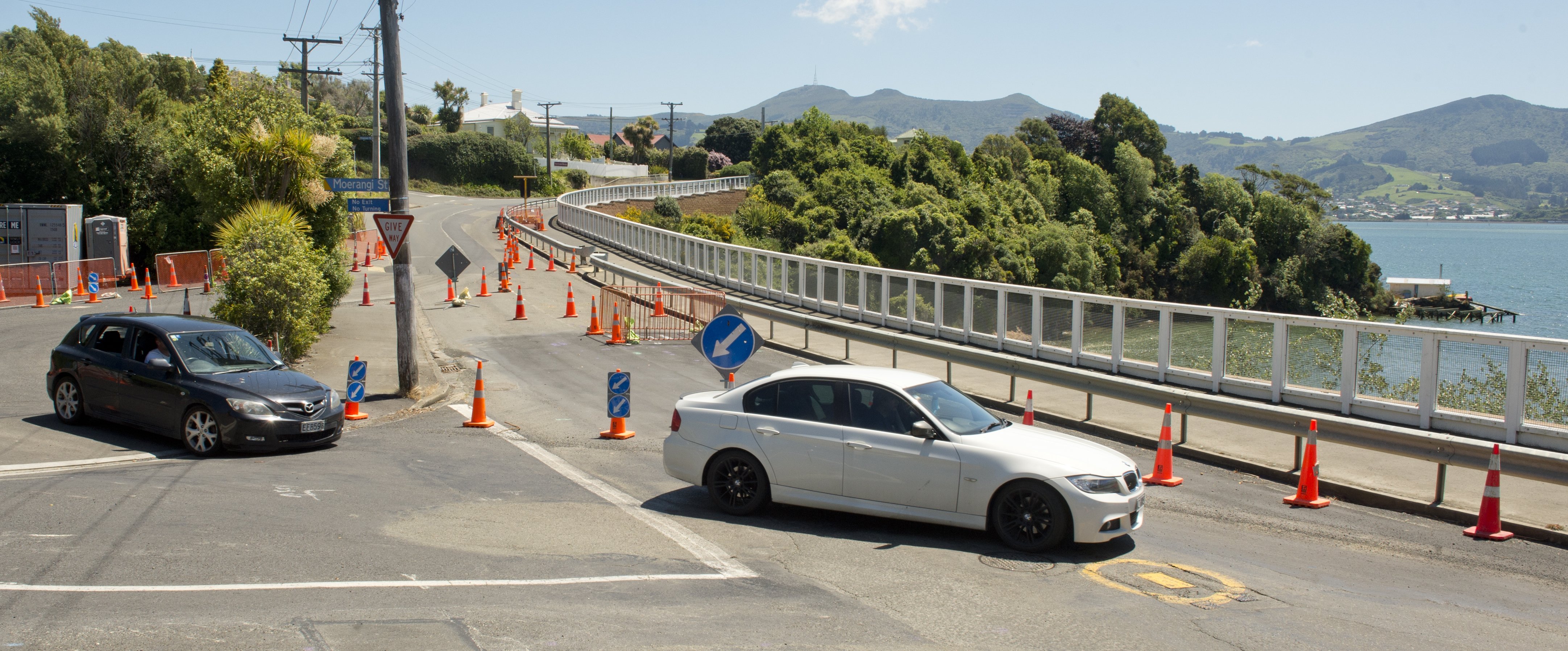 A sinkhole in Portobello Rd, at Turnbulls Bay, is to be temporarily filled so the road can be safely returned to two-way traffic over the holiday period.
However, Dunedin City Council transport delivery manager Ben Hogan said the sinkhole was caused by a partially collapsed stone culvert beneath the road, and would have to be replaced.
He reassured the community the retaining wall at Turnbulls Bay was still structurally sound.
The sinkhole, which was about 20cm in diameter, appeared near the intersection with Moerangi St in late October, he said.
Since then, the eastbound lane had been fenced off and the remaining lane was being controlled by temporary traffic lights.
''The culvert is about 8m deep at the point of collapse, which means it is not an easy fix.
''We have been working to devise a solution that is safe, cost-effective and causes the least disruption possible to residents and road users.
''After a comprehensive risk assessment, we have concluded that we can fill the sinkhole, safely return the road to two-way traffic in early December and keep it open over the holiday period.''
The culvert would be replaced as part of work next year on the Broad Bay to Turnbulls Bay section of the Peninsula Connection project, Mr Hogan said.
The work was recently put out to tender and was expected to be awarded in January.
''Including the culvert replacement as part of the Peninsula Connection work means that we can take advantage of contractor efficiencies and minimise disruption to road users.''
The majority of the work would be road/path construction.
It was expected to start early next year, and be completed before April 2023, he said.