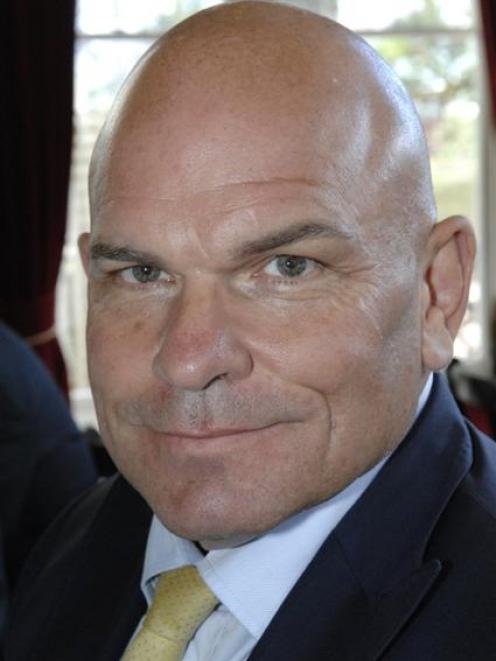 Fears legislation change driven by the Minister of Local Government, Rodney Hide, will lead to the privatisation of water are behind a planned protest in the Octagon, Dunedin, this week.
The protest, part of a national rally against the changes, will be held to demonstrate against what Dunedin city councillor Fliss Butcher called an "attempted corporate grab" of water infrastructure.
Cr Butcher has urged other councillors to attend the rally at the Municipal Chambers at 10am on Saturday.
The Auckland-based organiser of the national rally, Water Pressure Group spokeswoman Penny Bright, said pressure for the change was not coming from the public or local authorities, but from vested interests.
In April, Mr Hide introduced an amendment to the Local Government Act 2002 to Parliament, which passed its first reading early last month.
The amendment would change rules surrounding local government transparency and financial management, and the provision of water services.
The amendment read: "A local government organisation may enter into contracts for any aspect of the operation of all or part of a water service for a term not longer than 35 years".
Despite that, local authorities would have to continue to be responsible for providing the water services, and retain control over pricing and policy.
Opposition parties have criticised the amendment, saying it would allow private ownership of New Zealand's water infrastructure.
Mr Hide has said councils contracted out other services, and should be able to do so with water.
Council city environment general manager Tony Avery said as far as he could tell, the change would only extend the time-frame of contracts.
The council could already contract out some aspects of water services, like maintenance, as it did with roading.
But it had made a decision to keep water infrastructure maintenance in-house.
Ms Bright said contracting maintenance was "the most common form of water privatisation" around the world, and it allowed multi-national companies to gain a foothold in a country's water infrastructure.
The rally, which would be held outside council buildings, would give a clear message the call for change was not coming from the public, or councils.
Cr Butcher said the issue needed to be discussed "thoroughly and honestly" before the October elections.
"Access to clean water is a fundamental human right, and not one that should be squeezed into a so-called business model."
She questioned the council's plans to consider establishing a council-controlled organisation (CCO) to run the water service.
Infrastructure services committee chairman Cr Andrew Noone said he would not like to see changes that would allow councils to lose control of water services.
The council was considering options for water, one of which was having it run by a CCO, but such an organisation would not be profit driven, and would still allow the council full control, he said.