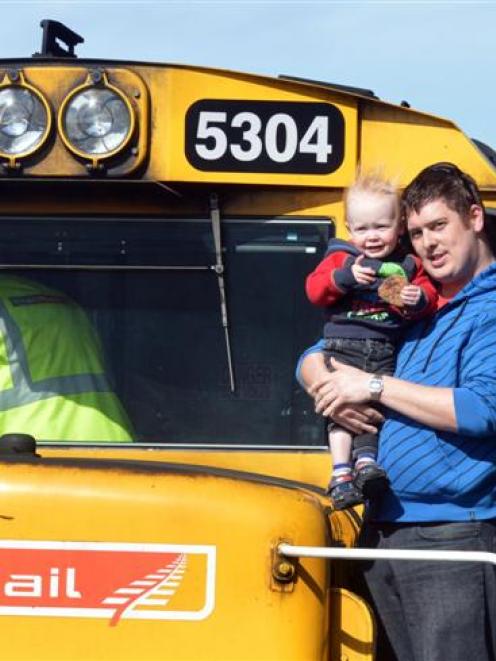 It was all aboard at the Dunedin Railway Station on Saturday, when a rail exhibition rolled into the city.
The KiwiRail free exhibition ''Keeping New Zealand on the Move: The Exhibition Express'' attracted hundreds of enthusiasts.
Former Dunedin man Matt Ballard, of KiwiRail, said the nationwide exhibition was a celebration of railways, which date back 150 years in New Zealand.
''The railway was a core part in the development of New Zealand, and this is our chance to show the history and talk about the future.''
Next stop for the express would be at the Oamaru station today between 10am and 4pm.