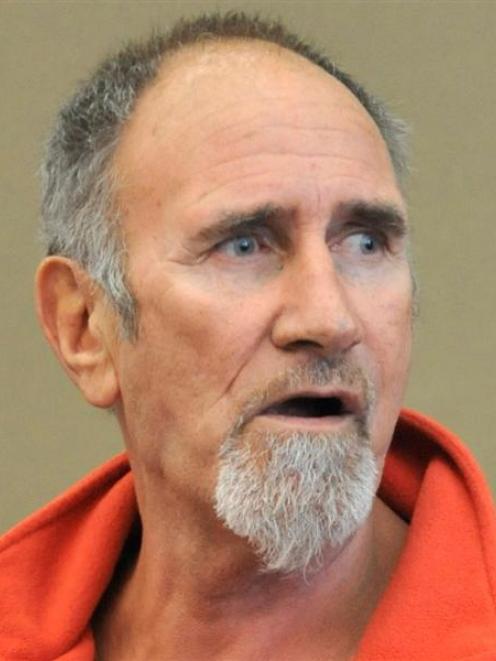 An alcoholic Benhar man with what Judge Kevin Phillips described as ''probably the worst record for recidivist drink-driving'' he had seen in his eight years as a judge, has been jailed for 37 months.
Gerald Peter Nelson (59) had already been to prison several times for similar offending but those sentences had clearly had little or no impact, the judge said in the Dunedin District Court yesterday.
Nelson remained a danger to the community by continuing to offend.
In the past 12 years he had been convicted five times for high level drink-driving and recidivist disqualified driving.
One of the major reasons he was getting a punitive sentence for the latest offences was to protect the community, the judge told the defendant.
On his 18th drink-driving conviction, involving a 935mcg breath-alcohol reading at Milton on November 16, Nelson was sentenced to 19 months' jail. An associated charge of disqualified driving - his 26th such conviction - earned him an extra 18 months' jail time, giving him an effective sentence of 37 months.
On each of the charges, he was also given concurrent two-year driving bans.
When police stopped him in Union St, Milton, Nelson admitted having had ''a couple of beers''.
But, at 935mcg, his breath alcohol level was more than twice the legal limit. He was also found to be subject to two indefinite driving bans which had been in force since 2004.
Counsel Noel Rayner told the court yesterday Nelson was remorseful. He acknowledged he was an alcoholic and wanted to make changes to his life. While in custody on remand, he had completed an alcohol treatment programme and he was enrolling for another.
Nelson knew his health would be threatened if he continued to drink alcohol, Mr Rayner said.
Judge Phillips described the defendant's alcoholism as a disease which had ''totally blighted'' his life. He acknowledged Nelson understood he would die of alcohol poisoning if he continued to drink. He was being sent to jail as a deterrent and to denounce his behaviour but mainly because he remained ''a huge risk'' to the community if he continued to drive.
It was accepted the defendant was a recidivist and his breath-alcohol level at the time of his arrest showed clearly it was not a result of residual alcohol, Judge Phillips said.
Nelson had shown a total disregard for the law, his community and its safety, court orders, his family, his partner and his children.
Since 1972, he had been to jail 20 times and the sentences had not had any impact on his continued offending. His comments to the police when arrested on the latest charges were aimed at minimising his offending.
And while counsel had said Nelson was remorseful, Judge Phillips said he did not accept that.
''If you were, you wouldn't continue to offend,'' he told the defendant.
While the maximum penalty for each charge was two years' jail, Judge Phillips said higher courts had made it very clear that, in such offending, courts were entitled to treat each charge as separate.
Drink driving was concerned with road safety. So, too, was disqualified driving but it also challenged the authority of the court and had to be dealt with severely.
Cumulative sentences were appropriate, the judge told Nelson, giving him a total prison term of three years and one month.