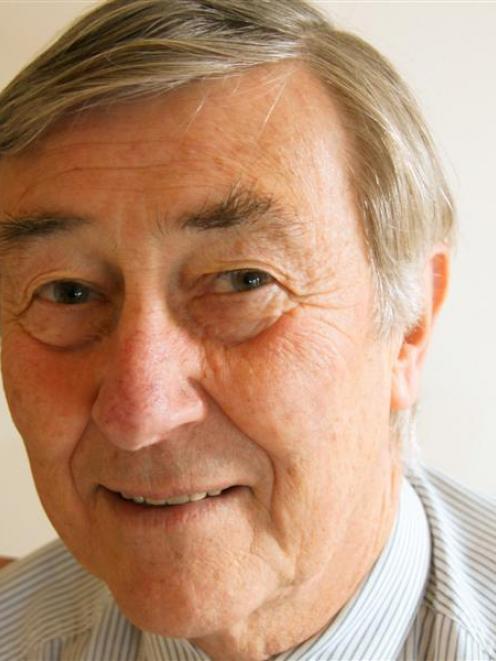 The Ministry of Health is reviewing a report arguing Dunedin's gastroenterology facility must be urgently upgraded.
Health Minister Tony Ryall said he had referred the report to the ministry ''and I have asked them to advise me on the matters raised''.
The Southern District Health Board and its predecessor entities have stalled for 18 years on upgrading Dunedin Hospital's inadequate endoscopy suite, the report released last month said.
One of the authors, Gil Barbezat, told the Otago Daily Times SDHB chief executive Carole Heatly's reaction to the report that sharply criticised her organisation was ''understanding and receptive''.
''I accept her statement that she is `still the new girl here', especially in an institution as complex and in as difficult a situation as the SDHB.
''She has undertaken to improve the flow of information to me, and that would be greatly appreciated.''
He urged candidates in this October's health board election to consider solutions.
''Doubts have been expressed concerning sinking money into a temporary solution; while that is a dilemma, doing nothing is a greater problem, and not acceptable while Otago has the poorest facility of any of the major centres in the country, while having to deal with the highest incidence of bowel cancer.''
It could not wait for a major Dunedin Hospital upgrade, as that would probably take many years.
Patient volume increases being achieved by the unit must not be used to excuse further delay, he said.
''Management have always vehemently denied the possibility that improvements would slow their response, but this seems to be what might be happening now. My challenge to them now is: Prove this to be wrong.''
Asked for an update on progress, Ms Heatly issued a statement to the ODT this week.
''Through the excellent leadership of [clinical leader] Jason Hill and the efforts of his team, we're improving the quality of the service and reducing waiting times for patients.
''We will be looking at the facilities alongside other capital priorities which we have.''
The report was written by Gastrointestinal Diseases Centre establishment board members, all current or former clinicians, marking a year since they agreed to suspend their activities while the health board worked to implement their initial recommendations.