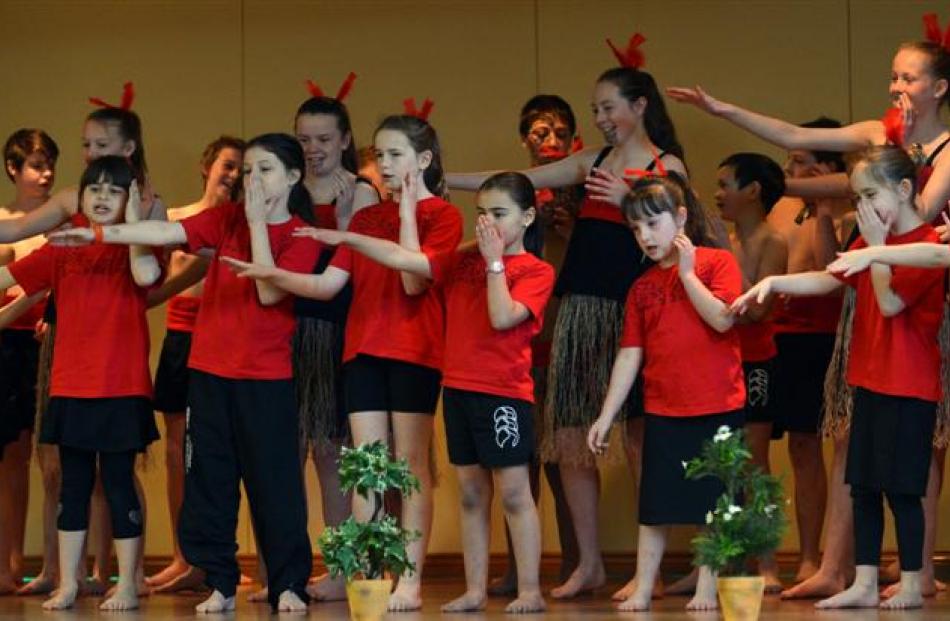 Fairfield School provided a taste of Maori culture last week when 10 schools and a kindergarten took part in the Taieri Schools Kaupapa Maori Festival Hui Ako.
Fairfield School teacher and co-ordinator Kathryne Tofia said about 300 pupils from Mosgiel Central Kindergarten, Amana Christian School, East Taieri School, Elmgrove School, Fairfield School, Green Island School, Outram School, Silverstream School, Strath Taieri School, Taieri College and Waihola School shared waiata, haka, Maori tikanga, customs and traditions during the two-hour festival.
Kapa haka dates back to pre-European times where it developed from all traditional forms of Maori pastimes - haka, mau rakau (Maori weaponry), poi, and moteatea (traditional Maori songs).
Miss Tofia said that the event was an opportunity for pupils to showcase what they had learnt from their study of Maori culture, as well as practise their performance for the 2014 Otago Polyfest in September.