Stuart St shop owners are loving the Sheeran Octagon hub, but seem split on whether they would want to see it permanently.
Part of the street and the lower Octagon is pedestrian only during Ed Sheeran Easter, and seats, plantings and decorations have been scattered around the area.
The hub will house events throughout the next few days.
The Perc Cafe owner Sarah Hussey said the set-up was "fantastic".
"I think it's going encourage people down this end of town to hang out."
The council should be praised for their efforts, but if it was permanent it would require more work such as street treatment, she said.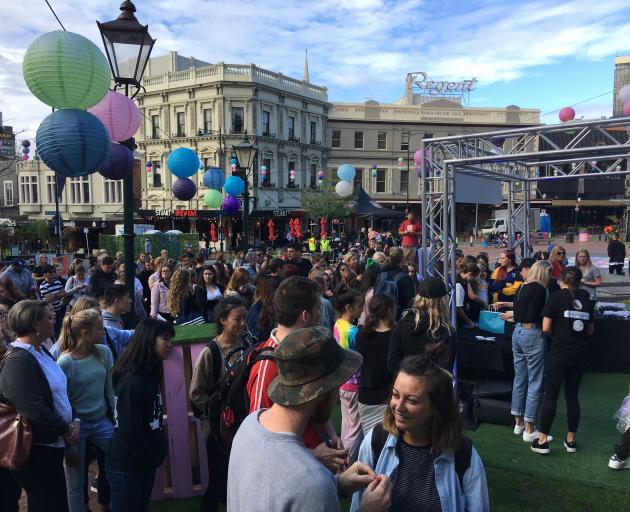 Living Light shop owner Jude Steeman said the area looked "vibrant".
"It's great. It just feels so creative. They should make it permanent. "
Kiwi Nest souvenir shop owner Colin Lim said the set-up was great, but he would not like to see it permanently.
This was because a shop like his would lose customers, he said.
The Corner Store cafe owner Mark Anson said he was "very positive" about how the hub looked.
He was unsure whether he would want to see it permanently, he said.