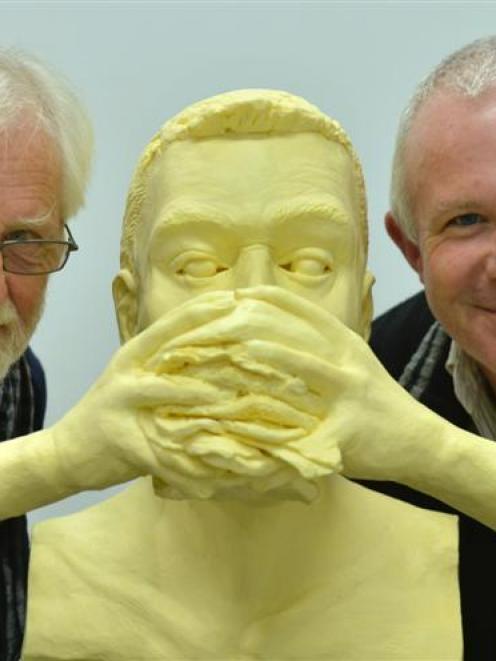 Art that looks like food will be served up in Dunedin today and tomorrow.
The Dunedin School of Art annual symposium will explore the connections between art and food.
The theme was selected to promote the new Otago Polytechnic culinary arts programme, symposium curator Peter Stupples said.
One of the more unusual works on display is an over-sized margarine bust of a man eating a hamburger.
"It's a play on art eating food," artist Paul Hamilton, of Auckland, said yesterday. "Is is art, or has it got a place in a restaurant?"
The 25kg bust took the Auckland Institute of Technology culinary arts lecturer 40 hours to sculpt.
"They're very physical to make. You get Popeye forearms," Mr Hamilton said.
"They last for about six months, although it's a good idea to spray them with hairspray after four months to put a protective film on them and stop the smell."
Mr Hamilton has been making margarine sculptures for more than 30 years and has completed commissions and won gold medals in national competitions.
"I just do it for a hobby now. They're from a bygone era. It's very, very rare to see one now," he said.
"It would be nice to think they'll come back again, one day, though. Sometimes to discover something you need to forget about it first and let a new generation discover it."
Mr Hamilton will present a talk about the piece, "Food for Art's Sake - the Margarine Dream", at the Dunedin School of Art at 2.20pm today.