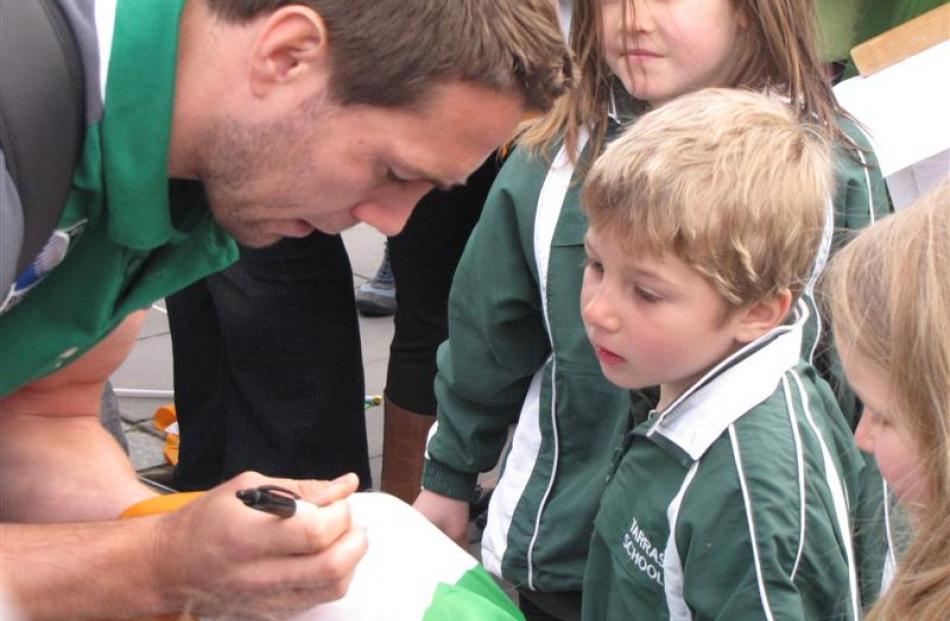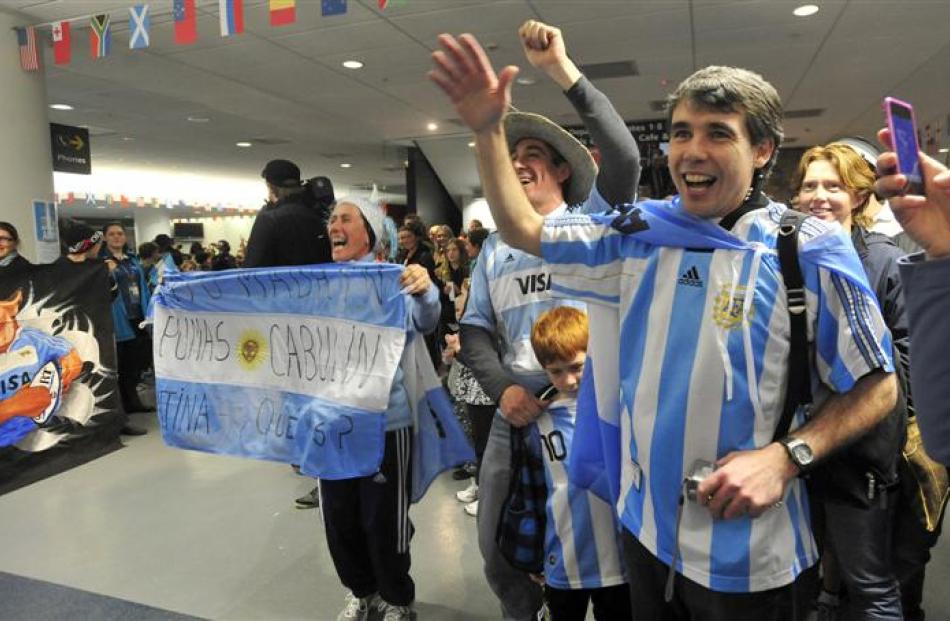 For Martin Gaitan, the Pumas' welcome to the Rugby World Cup at Dunedin International Airport last night meant more to him than most.
The former Argentine centre missed the last Rugby World Cup in 2007 after fainting and suffering chest pains following a pre-World Cup match against Wales at Millennium Stadium.
A scan revealed he had a blocked heart artery, requiring surgery. Four years later, he is in good health.
About 300 Argentinian fans gave Gaitan, now assistant coach, and his fellow Pumas a rousing welcome at the airport.
"It was a wonderful welcome. I'm very pleased to be here."
Earlier in the day, the Irish rugby team arrived at Queenstown International Airport.
Paying tribute to the hundreds of people who had turned out to welcome the team, Ireland captain Brian O'Driscoll momentarily forgot where he was.
"We are absolutely blown away [by] this incredible welcome from the people of Queensland and a load of Paddies.
"But, most importantly, the children that have come out today with all the Irish flags and done an incredible job of welcoming us to the Queenstown area. We are delighted to finally be here."
In response to a rousing waiata and haka, O'Driscoll led the team in a sing-along, choosing Christy Moore's Ride On, to the delight of the crowd.