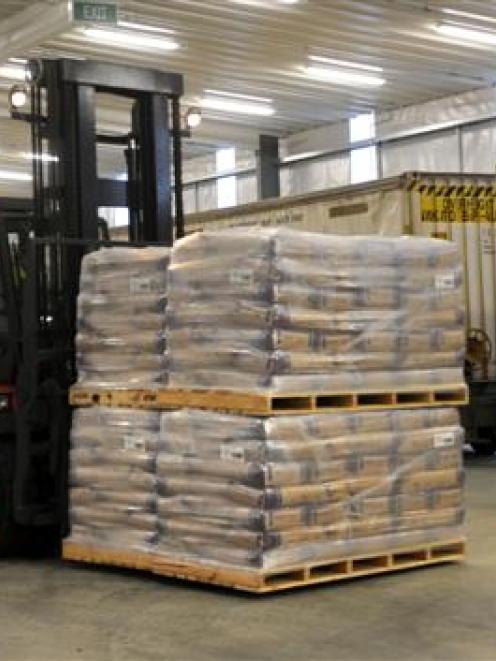 Fonterra's move to rail transport went without a hitch yesterday.
The first train laden with export milk powder arrived in the company's North Taieri covered railway siding about 8.15am.
The eight-carriage train was carrying 24 pallets of milk powder from Edendale to the former Fisher and Paykel plant site, before it was moved on to Port Chalmers and shipped overseas.
"It's good to finish the building and commission and start moving product," Fonterra infrastructure and standards manager Greg Pope said yesterday.
"It's gone very well and we're very pleased.
"Going by rail with fixed times means we can manage and plan our work flow around rail delivery.
"Initially, there will be one rail transport a day from Edendale, which will build up to four a day as we increase capacity at Edendale."
The Mosgiel site has been converted into an inland port for importers and exporters, allowing containers full of imported products to be emptied on site and then refilled with dairy products for export.
"We received the first product from Edendale on Monday in the covered unloading tunnel.
"Today we were bringing in the first lot of containers for the export packing operation," Mr Pope said.
The return to rail would reduce trucking movements through Mosgiel by more than 80 a day.